Description Sinotruk HOWO 8x4 30t wrecker/ recovery truck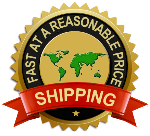 Are you still wasting time looking for Recovery trucks
suppliers in United States?
Do you still worry about product quality assurance?
Are you late in deciding to buy because of insufficient budget?
If you have these worries, stay and see.
NEW Sinotruk HOWO 8x4 wrecker/ recovery truck
Towing Weight 30000 kg / Max. Towing Weight 40000 kg
According to clients requirements, we can customize different loading capacity and volume.
Sinotruk HOWO 8x4 Road wrecker is used for safety salvage of vehicles subject to city road, suburb way, highway, airport and bridge road. It is suitable for medium and small-sized cargos, cars and other special vehicles. Integrated wheel and boom lift tow truck wrecker available in tandem or tri-axle configurations. Two or three stage boom.
From the gas-shock tool box doors to the standard complete wireless controls this wrecker will be the envy of every heavy driver. Keeping you rolling is our priority, so weve gone with all steel hydraulic lines and weve used only the best in cylinders, winches and steel.
Sinotruk designed the INT to work in any environment and it will fill the gap in your fleet.
Function: Sinotruk HOWO 8x4 Wrecker truck equipped with lifting winch device and wheel bracket which can lift, towing, back load and transport.
Application:
Widely used in road, police traffic, airports, docks, auto repair company, industry and highway departments, timely, fast clean-up accident, failure, illegal and other vehicles.
For the rotator wrecker, the basic equipment includes automatic clamping arrangement for small rotator truck, boom, winch, wheel lift devices, construction alarm, rear working lighting, box for washing hands, U shape device for holding tires, 5 sets supporting forks, supporting fork stand, chain and hook, accessory lightings assembly, imported hydraulic pressure components, multi parts compartment truck body, uniform control devices on both sides, etc.
HOT PRICE FOR AFRICA AND THE MIDDLE EAST
We sell all machinery at the factory selling price.
All machines are in stock and ready for shipment
Minimum quantity 1 machine
Delivery Time 20-25 days
Supply Ability 100 units per month
Driving wheel 8x4
Engine WD615.47 Euro2 371hp Power 279 (kw) Euro 2
Max. Towing Weight 40000 kg
Gearbox brand and model HW19710
Maximum speed 102(km/h)
Underlift Max. lifting capacity(Upbody intensity) 30000(kg)
Tyre 12.00R20
Vehicle upbody model 30D30T Sweep joint Underlift removal vehicle
Certification CE, ISO9001, CCC
The specification of the Sinotruk HOWO 8x4 30t wrecker/ recovery truck
Chassis HOWO
---
Chassis ZZ1317N4667W
---
Engine WD615.47 Euro2 371hp Power 279 (kw) Euro 2
---
Gearbox brand and model HW19710
---
Wheelbase/ Front overhang/ Rear overhang 1800(2150)+4600+1350/1500/1675(mm)
---
Approach angle/ Departure angle 16/18(deg)
---
Tyre model 12.00R20
---
Maximum speed 102(km/h)
---
Driving form 8x4
---
Vehicle shape size( LxWxH) 10925/11275x2496x3115/3730(mm)
---
Max.Weight 31000(kg)
---
Curb weight 21700(kg)
---
Number of passengers 2/3
---
Vehicle upbody model 30D30T Sweep joint Underlift removal vehicle
---
Underlift
---
Max. lifting capacity(Upbody intensity) 30000(kg)
---
Rated lifting mass(Vehicle) 13400(kg)
---
Rating lifting mass with fully extended 7000(kg)
---
Max. Effective length 4324(mm)(U type holding device)3775(mm)(Fork device)
---
Extension Stroke 2090(mm)
---
Folding Angle -7~93(deg)
---
Joints 3
---
Sweep Max. hang mass 30000(kg)
---
Max. hang height 6060(mm)
---
Crane telescopic stroke 4300(mm)
---
Basic arm length 5886(mm)
---
Variable angle 5~30.7(deg.)
---
Winch Piece 2
---
Windlass rated pulling force 100(kN)
---
Wire rope Length(m)x Diameter(mm) 40(m) xØ18(mm)
---
Rear leg Rear leg form Slant support(sharp flat angle convertible)
---
Spanning 1440(mm)
---
Assococies
---
1 set of Cross Arm
---
1 set of E-type holding tire device
---
6 pairs of forks
---
2 pairs of fork seats
---
1 pair of platework forks
---
2 sets of binding tape
---
2 sets of Ф10X3M chains
---
2 sets of Ф12X3.8M chains
---
1 Hard support bar
---
Configure gas source and power supply fast interface2 x spiral trachea(12.5M),1 x spiral cable(12.5M)