Description XCMG NXG5650DT Off-highway mining dump truck 6x4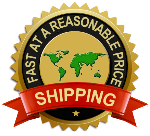 Are you still wasting time looking for Dump Truck
suppliers in United States?
Do you still worry about product quality assurance?
Are you late in deciding to buy because of insufficient budget?
If you have these worries, stay and see.
NEW XCMG NXG5650DT Off-highway wide-body heavy mining dump truck 6x4
, Maximum capacity 50 ton
XCMG NXG5650DT Off-highway dump truck Dual-circuit brake system equipped with high pressure geography accumulator volume increases, the brake pressure increasing 25% to 1 Mpa, shorten braking distance.
Even in the face of muddy and slippery construction environment, it can overcome the trouble that ordinary vehicles cannot drive with extremely strong off-road performance.
HOT PRICE FOR AFRICA AND THE MIDDLE EAST

Since foundation in March 1943
, XCMG has always kept its leading role in Chinese and World construction machinery industry.
As one of Top 5 World Manufacturers of excavator, loader, crane, roller, grader, dump trucks etc.
Industry position
Business leader of China articulated Heavy dump truck.
Business standards maker of China articulated Heavy dump truck.
XCMG Showroom Location:
Egypt, Canada, Turkey, United Kingdom, Italy, France, Germany, Viet Nam, Philippines, Peru, Saudi Arabia, Indonesia, Pakistan, Mexico, Spain, Thailand, Morocco, Kenya, Argentina, South Korea, Chile, UAE, Colombia, Algeria, Sri Lanka, Romania, Bangladesh, South Africa, Kazakhstan, Kyrgyzstan, Nigeria, Uzbekistan, Tajikistan, Japan, Malaysia, Australia
We sell all machinery at the factory selling price.
All machines are in stock and ready for shipment
Minimum quantity 1 machine
Delivery Time 20-25 days
Supply Ability 20 units per month
Maximum capacity 50 ton
Engine WD12.375/12L
Driving Style 6Ã-4
Tyre/Steel Rim 14.00-24(OTR)10.00-24
Certification CE, ISO9001
Tire Certification ECE, GCC, ISO, DOT
Advantages and highlights of the XCMG NXG5650DT off road heavy mining dump truck:
According to each of the engine torque characteristic curve, perfectly match the different types of Fast manual gearbox, Allision automatic gearbox, to protect the most energy rationalization output, the vehicle has an excellent starting ability, climbing ability.
Optimized arrangement of the traditional system architecture, reducing the loss of energy transfer process to ensure the kinetic energy efficient, rapid transmission.
Using the unique steering and steering follower, the steering mechanism. Steering light, the failure rate lower.
The specification of the XCMG NXG5650DT Off-highway mining dump truck 6x4
Model NXG5650DT
---
Internal Code TFW111
---
Driving Style 6x4
---
Wheel Base(mm) 3800+1560
---
Internal Size of the Compartment(LxWxH,mm) 5800x3000x1600
---
Maximum Gross Mass 65T
---
Curb Weight 23T
---
Rated Payload 43T
---
Engine Model/Displacement WD12.375/12L
---
Gear Box Fast Gear 9JSD180
---
Clutchh Enhanced Eaton 430
---
Front Axle Pengxiang 13 ton,with parking brake
---
Rear Axle Pengxiang 25 ton
---
Brake Type Pneumatic drum brake,fast plug interface
---
Tyre/Steel Rim 14.00-24(OTR)10.00-24
---
Cab
---
Unilateral offset bridge, airbag seat, rear suspension with twin shock absorber air-condition
---
Electrical Equipment
---
Four lamp system combination lamp, working lamp combined instrument,large screen display, infrared camera probe, lifting alarm device,low temperature type starter battery, fuel oil heating system
---
Fuel Tank Capacity 400L Aluminum alloy fuel tank
---
Frame(mm)
---
Box beam structure, height: 450, width 1000, thickness 14+12