Description XCMG XDA45 articulated dump truck 6X6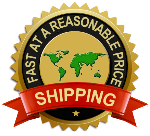 Are you still wasting time looking for Dump Truck
suppliers in United States?
Do you still worry about product quality assurance?
Are you late in deciding to buy because of insufficient budget?
If you have these worries, stay and see.
NEW XCMG XDA45 articulated Heavy dump truck 6X6
, Capacity 41-50t
The combination of strong power and outstanding vehicle performance provides higher productivity. The ergonomically designed cab provides high productivity from unparalleled operation quality.
The XCMG trucks provide steady and smooth hauling even in the worst operating conditions with high productivity.
High Performance Engine of the XCMG XDA45
Electronically controlled high performance diesel engines, The use of advanced modular common rail fuel system, High fuel efficiency, Low emissions, Low noise, Dynamic energy; the Efficient turbocharger.
Advanced Driven System of the XCMG XDA45
The intelligent brake system of XCMG patent technology. In the speed above 5 km/h ,using electric braking, Fall below 5 km/h speed, still maintaining the corresponding electric braking, realize to electro-hydraulic braking. The system can effectively alleviate the pressure of the mechanical brake, extend the life of the mechanical braking system.
Easy Maintenance of the XCMG XDA45
Controlled amount of lubricant is delivered timely to lube points, reducing service time and costs.
XCMG hinged cards are on standby around the clock, taking pride in riding various complex road conditions, and conquering the rainy season in Southeast Asia with a calm attitude. Even in the face of muddy and slippery construction environment, it can overcome the trouble that ordinary vehicles cannot drive with extremely strong off-road performance.
HOT PRICE FOR AFRICA AND THE MIDDLE EAST

Since foundation in March 1943
, XCMG has always kept its leading role in Chinese and World construction machinery industry.
As one of Top 5 World Manufacturers of excavator, loader, crane, roller, grader, dump trucks etc.
Industry position
Business leader of China articulated Heavy dump truck.
Business standards maker of China articulated Heavy dump truck.
We sell all machinery at the factory selling price.
All machines are in stock and ready for shipment
Minimum quantity 1 machine
Delivery Time 20-25 days
Supply Ability 100 units per month
Kerb weight(kg) 29500
Engine OM502 309/1900 kW /rpm
Load capacity(kg)39000
Max. speed(km/h) 49
Transmission Type Automatic
Tires 29.5R25
FEATURE of the XCMG XDA45 articulated mining dump truck 6X6 40t
1. Technically advanced powerful engine that is specially designed for mining operation lowers fuel consumption and increases working efficiency.
2. The pump controlling hydraulic system and load-sensitive steering system enhance system stability, quicken trouble shooting and save more energy.
3. The application of XCMGs exclusive traveling control strategy and fault analysis system makes the overall vehicle more intelligent.
4. 6x6 drive and inter-wheel/inter-axle differentials & differential locks take passing performance, reliability and riding stability to a higher level.
5. ROPS & FOPS that meet ISO standards are equipped in drivers cab, which enlarges interior space, broadens field of view range, secures drivers working safety and increases comfort level of driving experience
6. Drivers cab and engine hood are both flipping designs, and the cab is integrated with a centralized lubrication system, all these designs make maintenance more convenient and more efficient.
The specification of the XCMG XDA45 articulated dump truck 6X6
Dimension
Overall Length mm 10690
---
Overall Width mm 3370
---
Overall Height mm 3793
---
Wheelbase front-mid mm 4450
---
Wheelbase mid-rear mm 1940
---
Front mm 2600
---
Mid & Rear mm 2600
---
Weight
---
Total Weight kg 73000
---
Payload kg 39000
---
Curb Weight kg 34000
---
Weight Distribution
---
Front kg 17000 (50%)
---
Mid & Rear kg 17000 (50%)
---
Front kg 21600 (29.6 %)
---
Mid & Rear kg 51400 (70.4%)
---
Power Train
---
Engine OM502
---
Rated Power kW/HP/rpm 350/1800
---
Max Torque Nm/rpm 2300/1300
---
Drive 6x6
---
Tires 29.5R25
---
Driving Performance Max speed km/h 60
---
Min Turning Clearance mm 8865
---
Max Grade ability % 45
---
Max Steering Angle -+ 45 deg.
---
Minimum Ground Clearance mm 565
---
Working Parameter Loading Height mm 3180