Description Sinotruk Howo Dropside cargo truck 6X4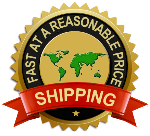 Are you still wasting time looking for Cargo Truck
suppliers in United States?
Do you still worry about product quality assurance?
Are you late in deciding to buy because of insufficient budget?
If you have these worries, stay and see.
NEW HOWO Dropside cargo truck 371HP 6X4
Left Hand Driving (Right Hand Driving is optional)
Loading Capacity 20ton-40ton
Trucks where Created by German MAN technology.
Professional Service, Competitive Price.
Powerful Engine, Advanced Technologies.
Stable and Reliable Quality, Great Performance.
NEW Sinotruk Howo chassis frame is made of the latest high-strength material, with a tensile strength of 820mpa , the U-profile frame with a section of 300x90x8 provides a greater bending and torsion strength ,improving the stability of chassis and reducing the dead weight of the complete vehicle by approximately 100kg while enhancing the load-carrying capacity coared to the original chassis

Certification: CE, ISO9001, CCC
Cabin HW76, single berth, two seats, safety belts and air condition
Dimensions (L X W X H) (mm): 8560*2496*3048mm
Cargo box 6100×2326×800mm, dropside
Engine CNHTC Engine, WD615.47, 371HP
Gearbox Transmission HW19710, 10 forward and 2 reverse Manual
Tyre: 12.00R20, 11pcs
Max Speed: 102km/h
Wheelbase 3800mm
High safety design:
Sinotruk heavy duty truck provides complete protection to the driver and passengers with restricted self safety requirement.
The body adopts integral steel frame structure welded by fully automatic robot. It is equipped with front under-protection device (FUPD and transverse cab stabilization device which are the first in China, and it adopts the widest curved surface of front windscreen in China, which embodies the design idea of safety first.
High efficient and comfortable ergonomic space:
The interior trimmings and configurations of Sinotruk heavy duty trucks are arranged perfectly with good consideration.
Sinotruk builds a pleasurable driving environment by adopting comfort and ergonomic design in conformity with international design. This makes the truck a true movable home and a decent office.
High return on investment:
The truck represents a premium in value for money analysis when compared to any other truck in its category.
Placed side-by-side with any European and American truck, Sinotruk products have the lowest life time cost from acquisition cost to maintenance cost.
Increased productivity and higher revenue generation:
The extremely low maintenance cost of Sinotruk products makes it easy to keep on the road compared to other trucks resulting in higher productivity and increased earning capacity.
Ease of maintenance:
The truck is very easy to maintain given its simplified technology.
Basic training for local mechanics is sufficient for them to do preventive maintenance that would ensure that the trucks are continually on the road with minimal downtime.
After sale service:
We understand that without a qualitative after sale service the transaction will fail.
It is against this background that we ensure that we stock quality spare parts and well experienced mechanics to service our customers.
Founded in 1956
, Jinan General Auto Works Plant, the predecessor of China National Heavy Duty Truck Group Co., Ltd.
(SINOTRUK)
, is the cradle of Chinas heavy-duty truck industry.
With overwhelming superiorities in technology and market in the heavy-duty truck industry, SINOTRUK have achieved substantial sales at home and abroad, and exported products to over 90 countries, thus being accredited as a national vehicle export base by the National Development and Reform Commission and the Ministry of Commerce
The specification of the Sinotruk Howo Dropside cargo truck 6X4
Driving Type Left Hand Driving (Right Hand Driving is optional)
-----------------------------------
Cabin HW76, single berth, two seats, safety belts and air condition
Hydraulically damped adjustable driver's seat with heating and ventilating system
Four point support floating suspension and shock absorber with transverse stabilizer
-----------------------------------
Engine Make: SINOTRUK
Diesel 4-stroke direct injection diesel engine
Engine Model: WD615.62, Euro 2, 266 HP
6-cylinder in-line with water cooling,
turbo-charging and inter cooling
Displacement: 9.726 L
-----------------------------------
Transmission HW19710, 10F & 2R
Ratio: 14.28, 10.62, 7.87, 5.88, 4.38, 3.27, 2.43,
1.80, 1.34, 1.00, 13.91(R1), 3.18(R2)
-----------------------------------
Steering ZF power steering, model ZF8118,
hydraulic steering with power assistance
-----------------------------------
Front Axle HF7, 1x7000 KGS
Steering with double T-cross section beam
Rear Axle ST16, 1x16000 KGS; Ratio: 3.93
Pressed axle housing, central single reduction with hub reduction,
with differential locks between wheels and axles.
-----------------------------------
Propeller Shaft Double universal joint propeller shaft with gear-shaped coupling flange
-----------------------------------
Chassis Frame: U-profile parallel ladder frame with section of 300x80x8mm,
reinforced sub frame all cold riveted cross members
Front Suspension: 10 semi elliptic leaf spring, hydraulic telescopic
double-action shock absorbers and stabilizer
Rear Suspension: 12 leaf semi elliptic springs, bogie spring and stabilizer
-----------------------------------
Brake System Service Brake: Dual circuit compressed air brake
Parking Brake (Emergency Brake): Spring energy,
compressed air operating on front shaft and rear wheels
Auxiliary Brake: Engine exhaust brake
-----------------------------------
Electrics System Operating Voltage: 24 V, negative grounded
Starter: 24 V, 5.4 Kw
Alternator: 3-phase, 28 V, 1500 W
Batteries: 2 x 12 V, 165 Ah
Cigar-lighter, horn, headlamps, fog lights, brake lights, indicators and reverse light
-----------------------------------
Tyres 12R22.5 tubeless tyres with one spare tyre
Fuel Tank 400L
-----------------------------------