Description Shacman F3000 sprinkler water tanker truck 4x2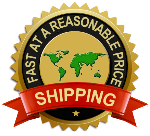 Are you still wasting time looking for Water Tank Truck
suppliers in United States?
Do you still worry about product quality assurance?
Are you late in deciding to buy because of insufficient budget?
If you have these worries, stay and see.
New Shacman F3000 sprinkler water tanker truck 4x2 LHD/RHD
Tank Volume 8m³/10m³
Tank Volume: 10001 - 15000L
Gross Vehicle Weight: 16000
The tanks are fit for:
– Transportation and distribution of industrial water for:
– Spraying and washing of streets and tunnels
– Dust and environment control
– Fire-fighting services
– Transportation of alimentary liquids
– Wastewater collection
– Piping drainage and plants treatment
Brand Name: Shacman
Certification: ISO CCC
Model Number: SX11858K571
OPTIONS FOR WATER TANK
– Loading and unloading units with centrifugal self-priming pumps
– Washing and spraying units with bars and adjustable nozzles
– Vacuum pumps for cesspools and sumps emptying
– Dosing and mixing equipment for foams used in fire-fighting and dust control
– Monitors having high and medium max. head
– Pumping and measuring units with positive displacement pumps and mechanical/electrical liter-counter
EXTERIOR Shacman F3000
With strengthened design, the cab adopt European frame structure and pass the most rigorous ECE-R29 crash test in Europe.
The vehicle body applies the worlds top ABB robot and KUKA robot automatic welding, the solder joint distribution is even, the impact resistance ability is higher.
Application of polyester material can reduce cab noise greatly and increase insulation qualities.
The front face of the cab adopts the European low wind resistance V-shape design. The whole vehicle passes CFD flow field analysis and wind tunnel tests. At the same time, the design of the cab is optimized, and the wind resistance is reduced greatly.
Combined headlamp is equipped with electric control function, which easy to maintain, and the daytime driving lights make driving more safety.
Aluminum alloy three stage pedal equipped with pedal lights and slip-protection.
Inlet grille structure improves the intake ability of engines, improving the efficiency of the engine while reducing the wind resistance and fuel consumption.
High safety design:
Shacman heavy duty truck provides complete protection to the driver and passengers with restricted self safety requirement.
The body adopts integral steel frame structure welded by fully automatic robot. It is equipped with front under-protection device (FUPD and transverse cab stabilization device which are the first in China, and it adopts the widest curved surface of front windscreen in China, which embodies the design idea of safety first.
High efficient and comfortable ergonomic space:
The interior trimmings and configurations of Shacman heavy duty trucks are arranged perfectly with good consideration.
Sinotruk builds a pleasurable driving environment by adopting comfort and ergonomic design in conformity with international design. This makes the truck a true movable home and a decent office.
High return on investment:
The Shacman truck represents a premium in value for money analysis when compared to any other truck in its category.
Placed side-by-side with any European and American truck, Shacman products have the lowest life time cost from acquisition cost to maintenance cost.
Increased productivity and higher revenue generation:
The extremely low maintenance cost of Shacman products makes it easy to keep on the road compared to other trucks resulting in higher productivity and increased earning capacity.
Ease of maintenance:
The Shacman truck is very easy to maintain given its simplified technology.
Basic training for local mechanics is sufficient for them to do preventive maintenance that would ensure that the trucks are continually on the road with minimal downtime.
After sale service:
We understand that without a qualitative after sale service the transaction will fail.
It is against this background that we ensure that we stock quality spare parts and well experienced mechanics to service our customers.
Shacman
SHAANXI AUTOMOBILE HOLDING GROUP was founded as Shaanxi Automobile Manufacturing Plant in 1968. is a wholly owned subsidiary specializing in the international trade under Shaanxi Automobile Holding Group Co., Ltd. .with excellent product quality, improved international marketing service network, expanding brand investment and publicity, the SHACMAN brand has enjoyed a higher reputation in the international market. At present, SHACMAN heavy-duty trucks are sold in more than 100 overseas countries and regions, the export and export volume ranking in the leading position of the industry. The marketing service network covers Africa, the Middle East, Southeast Asia, Central and South America and Eastern Europe CIS.
The specification of the Shacman F3000 sprinkler water tanker truck 4x2
Tank Volume: 10001 - 15000L
--------------------------------------------------
Gross Vehicle Weight: 16000
--------------------------------------------------
Driving Type: LHD RHD
--------------------------------------------------
Protect name SHACMAN 4*2 sprinkler water tanker truck
--------------------------------------------------
Engine WP6.240E32
--------------------------------------------------
Power 240PS
--------------------------------------------------
Fuel Type: Diesel
--------------------------------------------------
Engine Capacity: 9.726L
--------------------------------------------------
Transmission 8JS85TM Manual
--------------------------------------------------
Front axle MAN 4.8T
--------------------------------------------------
Rear Axle MAN 10T
--------------------------------------------------
Vehicle size 9950*3048*2496
--------------------------------------------------
Total mass 18000kg
--------------------------------------------------
Wheel base 5700mm
--------------------------------------------------
Fuel 200L
--------------------------------------------------
Tires 10.00R20
--------------------------------------------------
Tank Volume 8m³/10m³
--------------------------------------------------
Tank Volume: 10001 - 15000L
--------------------------------------------------
Gross Vehicle Weight: 16000
--------------------------------------------------
Tank thickness 4mm
--------------------------------------------------
Tank head thickness 5mm
--------------------------------------------------
Matrial Q235/Q345
--------------------------------------------------
Optional With water sprayer and water pump