Description Shacman F3000 Cargo truck mounted Straight crane 6x4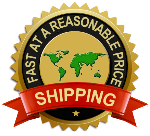 Are you still wasting time looking for Cargo Truck
suppliers in United States?
Do you still worry about product quality assurance?
Are you late in deciding to buy because of insufficient budget?
If you have these worries, stay and see.
New Shacman F3000 Dropside Cargo Truck Mounted Straight Crane 6x4
Total weight 25000 kgs
Telescopic Boom Crane SQZ600A Max. Lifting Capacity 16000kg
This Shacman model can meet the requirements of severe environment like construction site and
mining area.which can fullfiled you of short distance transportation of mining rock and
soil as well as engineering construction.
Brand Name: Shacman
Brand Name: Shacman
Certification: CE, ISO9001, CCC
Model Number: ZZ1257N4641W
Capacity (Load): 30-40ton
Chassis Number SX1250MB4
Engine WD615.47 Weichai 371hp
1. Throttle Control System Changing the form of previous manipulation and throttle operation individually, Realization of the bilateral handle synchronous and driving throttle acceleration
and deceleration automatically, due to the speed change steady, it can easily to carry out the lifting work.
2. End position automatic hook device Maximum savings in preparation time before and after operation, to ensure that customers vehicle could be in a driving state in the shortest time, and prevent crane damage accident caused by hoist swing to enhance the safety of driving.
3. Hoisting overwinder device if a user is negligent or unfamiliar with the operation of lifting hooks, the hoisting overwinder
device will stop hook raise in time, to prevent the safety of personal and property caused by fracture of wire rope. 4,Slewing locking device Slewing locking device can ensure that the lifting arm does not sway because of the centrifugal force during the driving and steering process of the vehicle,to avoid all kinds of accidents caused by swaying.
Product positioning: high-end long-distance high-speed logistics delivery tractor, for long-distance rapid logistics, daily industrial products, container transport and other markets.
Main features: high efficiency, low fuel consumption, intelligent, comfortable engine, four-point airbag shock absorption, grammer air seat, double seal and other noise reduction design.
In the actual verification, the feedback from the users shows that the comfort and fuel saving performance are comparable to those of European and American trucks.
The vehicle body is automatically welded by robots from the worlds top ABB company. The main welding automation rate is 100%. The welding accuracy is high, the solder joints are distributed evenly, and there is no phenomenon such as desoldering and false welding. It can ensure that there will be no open welding deformation under harsh environments and impact resistance
---
EXTERIOR Shacman F3000
With strengthened design, the cab adopt European frame structure and pass the most rigorous ECE-R29 crash test in Europe.
The vehicle body applies the worlds top ABB robot and KUKA robot automatic welding, the solder joint distribution is even, the impact resistance ability is higher.
Application of polyester material can reduce cab noise greatly and increase insulation qualities.
The front face of the cab adopts the European low wind resistance V-shape design. The whole vehicle passes CFD flow field analysis and wind tunnel tests. At the same time, the design of the cab is optimized, and the wind resistance is reduced greatly.
Combined headlamp is equipped with electric control function, which easy to maintain, and the daytime driving lights make driving more safety.
Aluminum alloy three stage pedal equipped with pedal lights and slip-protection.
Inlet grille structure improves the intake ability of engines, improving the efficiency of the engine while reducing the wind resistance and fuel consumption.
American FANUC spraying equipment with great corrosion resistance and durability.
High safety design:
Shacman heavy duty truck provides complete protection to the driver and passengers with restricted self safety requirement.
The body adopts integral steel frame structure welded by fully automatic robot. It is equipped with front under-protection device (FUPD and transverse cab stabilization device which are the first in China, and it adopts the widest curved surface of front windscreen in China, which embodies the design idea of safety first.
High efficient and comfortable ergonomic space:
The interior trimmings and configurations of Shacman heavy duty trucks are arranged perfectly with good consideration.
Sinotruk builds a pleasurable driving environment by adopting comfort and ergonomic design in conformity with international design. This makes the truck a true movable home and a decent office.
High return on investment:
The Shacman truck represents a premium in value for money analysis when compared to any other truck in its category.
Placed side-by-side with any European and American truck, Shacman products have the lowest life time cost from acquisition cost to maintenance cost.
Increased productivity and higher revenue generation:
The extremely low maintenance cost of Shacman products makes it easy to keep on the road compared to other trucks resulting in higher productivity and increased earning capacity.
Ease of maintenance:
The Shacman truck is very easy to maintain given its simplified technology.
Basic training for local mechanics is sufficient for them to do preventive maintenance that would ensure that the trucks are continually on the road with minimal downtime.
After sale service:
We understand that without a qualitative after sale service the transaction will fail.
It is against this background that we ensure that we stock quality spare parts and well experienced mechanics to service our customers.
Shacman
SHAANXI AUTOMOBILE HOLDING GROUP was founded as Shaanxi Automobile Manufacturing Plant in 1968. is a wholly owned subsidiary specializing in the international trade under Shaanxi Automobile Holding Group Co., Ltd. .with excellent product quality, improved international marketing service network, expanding brand investment and publicity, the SHACMAN brand has enjoyed a higher reputation in the international market. At present, SHACMAN heavy-duty trucks are sold in more than 100 overseas countries and regions, the export and export volume ranking in the leading position of the industry. The marketing service network covers Africa, the Middle East, Southeast Asia, Central and South America and Eastern Europe CIS.
The specification of the Shacman F3000 Cargo truck mounted Straight crane 6x4
According to clients' requirements, we can customize different loading capacity and volume.
--------------------------------------------------
Commodity Model 12tons Shacman truck mounted crane / SX5250JSQHB584
--------------------------------------------------
Brand Shacman
--------------------------------------------------
Total weight 25000 kgs
--------------------------------------------------
Chassis Number SX1250MB4
--------------------------------------------------
Max speed 90
--------------------------------------------------
Engine model WP7.300 E51 Weichai
--------------------------------------------------
Displacement 7470
--------------------------------------------------
Power/ horsepower 220/300
--------------------------------------------------
Emission standard GB17691-2005EURO 5,GB3847-2005
--------------------------------------------------
Fuel Diesel
--------------------------------------------------
ABS ,AC
--------------------------------------------------
Fuel tank 400 L aluminmum
--------------------------------------------------
Cab passenger 2/3
--------------------------------------------------
Rear track 1860/1860
--------------------------------------------------
Length 12000
--------------------------------------------------
Height 3920
--------------------------------------------------
Box width 2450
--------------------------------------------------
Width 2550
--------------------------------------------------
Box length 8100,8200,8300,8400,8500
--------------------------------------------------
Box height 600,800
--------------------------------------------------
Wheelbase 5775+1400
--------------------------------------------------
Number of leaf spring 3/5,10/12,10/10
--------------------------------------------------
Tyre Size 11.00R20 16PR
--------------------------------------------------
Front/ Rear hanging 1485/3340,1525/3300
--------------------------------------------------
Wheelload 7500/13000(two axle)
--------------------------------------------------
Tyre number 10
--------------------------------------------------
A/D angle 16/9
--------------------------------------------------
Front track 2011,2036
--------------------------------------------------
Curb weight 8640
--------------------------------------------------
Rated 20 tons to 25 tons
--------------------------------------------------
Axle 4
--------------------------------------------------
The Crane Part:
--------------------------------------------------
Item Unit Data
--------------------------------------------------
Product Name Telescopic Boom Crane
--------------------------------------------------
Model SQZ600A
--------------------------------------------------
Max. Lifting Capacity kg 16000
--------------------------------------------------
Max. Lifting Height mm 18
--------------------------------------------------
Max. Lifting Moment t.m 53
--------------------------------------------------
Max Working Radius m 16.395
--------------------------------------------------
Min Working Radius m 2.826
--------------------------------------------------
Boom length m 4.4~16.4m
--------------------------------------------------
Fitting Space Required mm 1886
--------------------------------------------------
Rotating range ° 360
--------------------------------------------------
Dead Weight kg 7100