Description Shacman L3000 Refrigerator thermo King truck 4x2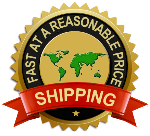 Are you still wasting time looking for Refrigerated Truck
suppliers in United States?
Do you still worry about product quality assurance?
Are you late in deciding to buy because of insufficient budget?
If you have these worries, stay and see.
NEW Shacman L3000 Refrigerator thermo King truck 4x2, 20m3 box
Åðó Shacman Refrigerator thermo King truck is ideal Suitable for transporting fruits and vegetables.
Brand Name: Shacman
Certification: CE, ISO9001, CCC
Model Number: L3000
Engine WEICHAI diesel 210Hp
Freezer body size ( mm) 6750×2345×2500
Shacman L3000 is a medium sized truck for inter-city logistics transportation with an economic speed of 40~60km/h.
The total carrying capacity of the vehicle is 18 tons.
Main features: light weight, high cost performance, good maneuverability.
Mainly for daily industrial products, cold chain intercity transport, municipal sanitation and other customer groups.
The L3000 model is already a medium-sized truck benchmark in the domestic market and is among the best in mid-size truck sales.
Overseas markets have been exported to more than 20 countries including the Philippines, Chile, Oman, Jamaica, Cameroon, Uganda, Algeria, Laos and Dominica.
According to clients requirements, we can customize different loading capacity and volume.
+
High return on investment
+
High safety design
+
High reliability
+
High efficient and comfortable ergonomic space
+
No sophisticated electronics
+
Easy maintenance
Shacman L3000 EXTERIOR
The vehicle body applies the worlds top ABB robot and KUKA robot automatic welding, of which the accuracy is higher, the solder joint distribution is even, the anti-impact ability is stronger, and more safety.
Beautiful appearance, the style reflects serialization and familyization. The front face of the cab adopts the European low wind resistance V-shape design. The whole vehicle passes CFD flow field analysis and wind tunnel tests. At the same time, the design of the cockpit is optimized, and the wind resistance is reduced greatly
Compared with traditional halogen lamp, the clearance lamp, side turning signal, step lamp and reading lamp of L3000 adopt LED light source, which has higher brightness, longer service life, lighter weight,lower heat and energy conservation & environmental protection.
Shacman L3000 FEATURES
Single reduction axle adopts German FAG bearing unit, free maintenance for 500000 km, 32000 N.m of the maximum output torque and 24000 N.m of the maximum braking torque.
The frame adopts high strength steel material, high bearing suspension system for strong security.
220mm width of brake pad has good braking effect and safer driving.
The 1.7 m length of front leaf spring is the longest in industry.
Aluminum synchronizer transmission is of high transmission efficiency.
High-strength steel, lightweight frame with low self-weight; transmission beam + tube beam structure with great bending and torsion resistance.
Sectional bumper is convenient for assembly and maintenance.
---
Shacman
SHAANXI AUTOMOBILE HOLDING GROUP was founded as Shaanxi Automobile Manufacturing Plant in 1968. is a wholly owned subsidiary specializing in the international trade under Shaanxi Automobile Holding Group Co., Ltd. .with excellent product quality, improved international marketing service network, expanding brand investment and publicity, the SHACMAN brand has enjoyed a higher reputation in the international market. At present, SHACMAN heavy-duty trucks are sold in more than 100 overseas countries and regions, the export and export volume ranking in the leading position of the industry. The marketing service network covers Africa, the Middle East, Southeast Asia, Central and South America and Eastern Europe CIS.
The specification of the Shacman L3000 Refrigerator thermo King truck 4x2
Drive type 4x2 lorry truck chassis
--------------------------------------------------
color yellow/blue/white
--------------------------------------------------
Cabin
--------------------------------------------------
Type L3000 standard cab
--------------------------------------------------
Equipments One sleeping bed, suspension, A/C, Electric windows,Central lock, day-ligjht,135Ah free maintenance battery.
--------------------------------------------------
kerb mass(kg) 7600kgs
--------------------------------------------------
GVW (kg) GVW≤12,000-18,000 kgs
--------------------------------------------------
Dimensions
--------------------------------------------------
Truck Size(mm) 8995*2500*3920mm
--------------------------------------------------
Wheel base(mm) 5000mm
--------------------------------------------------
Engine
--------------------------------------------------
Brand WEICHAI
--------------------------------------------------
Model WP6.210
--------------------------------------------------
Power(hp) 210 hp
--------------------------------------------------
Displacement(L) 6.23
--------------------------------------------------
Max. torque 750/1400-1600rpm
--------------------------------------------------
Emmission Standard Euro III
--------------------------------------------------
Transmission
--------------------------------------------------
Brand Imported technology eaton fuller
--------------------------------------------------
Model 8JS85TE-C (Aluminium)
--------------------------------------------------
Gear Shift 8-forwards, 2-reverses
--------------------------------------------------
shifts ratio 8.12 6.08 4.47 3.31 2.46 1.84 1.35 1.00 R8.12 2.46
--------------------------------------------------
Clutch local brand
--------------------------------------------------
Diameter(mm) Φ430
--------------------------------------------------
Suspension
--------------------------------------------------
Front Suspension Semi-elliptic leaf springs with shock absorbers
--------------------------------------------------
Rear Suspension Semi-elliptic leaf springs
--------------------------------------------------
Axles Brand local 4800kg
--------------------------------------------------
Rear axle 10000kg, single reduction driven axle
--------------------------------------------------
Ratio 4.625
--------------------------------------------------
Brake Running brake Dual circuit compressed air brake
--------------------------------------------------
Parking brake Rear wheel spring power brake
--------------------------------------------------
Assistant brake Exhaust braking WEVB
--------------------------------------------------
Tyres 10.00R22.5 (6+1pcs)
--------------------------------------------------
Fuel tank
--------------------------------------------------
Tank capacity(L) 200L tank
--------------------------------------------------
material metal
--------------------------------------------------
Fifth Wheel
--------------------------------------------------
Freezer body size ( mm) 6750×2345×2500
--------------------------------------------------
Other Vertical corrugated structure