Description Underground Mine Howo truck 6x4 70 tons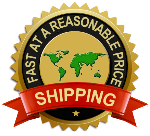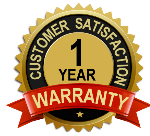 Are you still wasting time looking for Mining | Mine dump trucks
suppliers in United States?
Do you still worry about product quality assurance?
Are you late in deciding to buy because of insufficient budget?
If you have these worries, stay and see.
NEW Sinotruk HOWO Underground Mine Truck Mine Truck 6x4 70 tons, 30m3
Proven reliability, durability, ease of maintenance, low operating costs and a range of safety features make our mechanical drive rigid dump trucks the trucks of choice for mining and quarrying applications across Africa.
With the highest horsepower and engine retardation in their class, they offer outstanding fuel efficiency. Advanced transmission systems, traction and automatic retard speed control, effectively govern downhill travel speeds on even the steepest of inclines under the weight of a full payload.
Professional Service, Competitive Price.
Powerful Engine, Advanced Technologies.
Stable and Reliable Quality, Great Performance.
Basic Parameters Haul mining trucks
Driving Type: 6x4 / 10 Wheels / 3 Axles
Horse Power: 371HP
Bucket Size: 29CBM
Loading Capacity: 70Tons
LHD
Brand Name: Sinotruk HOWO
Products Quality Certification SGS CCC ISO.
Customized products available with us.
Engine(Hp) WD615.47T2, 371hp Euro 2 emission standard
Weight in kg Gross vehicle weight 75000
Kerb weight (Kg) 23000
Rated load weight(Kg) 52000
Front axle loading capacity 12000
Rear axles loading capacity 2x26000
Cargo body(mm) 5800*3100*1700
Box thicness Bottom 14mm and side 12mm
Minimum Order Quantity: 1 units
Supply Ability: 5 units per week
Cab SINOTRUK HW7D single side cab, no bunk, left driving, air conditioner.
High safety design:
Sinotruk heavy duty Mining Dump Truck provides complete protection to the driver and passengers with restricted self safety requirement.
High efficient and comfortable ergonomic space:
The interior trimmings and configurations of Sinotruk Mining Dump Truck are arranged perfectly with good consideration.
Sinotruk builds a pleasurable driving environment by adopting comfort and ergonomic design in conformity with international design. This makes the truck a true movable home and a decent office.
High return on investment:
The truck represents a premium in value for money analysis when compared to any other truck in its category.
Placed side-by-side with any European and American truck, Sinotruk products have the lowest life time cost from acquisition cost to maintenance cost.
Increased productivity and higher revenue generation:
The extremely low maintenance cost of Sinotruk products makes it easy to keep on the road compared to other trucks resulting in higher productivity and increased earning capacity.
Ease of maintenance:
The truck is very easy to maintain given its simplified technology.
Basic training for local mechanics is sufficient for them to do preventive maintenance that would ensure that the trucks are continually on the road with minimal downtime.
After sale service:
We understand that without a qualitative after sale service the transaction will fail.
It is against this background that we ensure that we stock quality spare parts and well experienced mechanics to service our customers.
The specification of the Underground Mine Howo truck 6x4 70 tons
Sinotruk HOWO Truck Model ZZ5707S3840AJ
-------------------------------
Driving Type Left hand Driving (Right Hand Driving is optional)
-------------------------------
Cabin HW7D, single side cab, safety belts and air condition
Laminated windscreen, adjustable driver's seat with heating and ventilating system
All-steel forward control,adjustable drivers seat and shock absorber
------------------------------
Engine Make: SINOTRUK
Diesel 4-stroke direct injection diesel engine
Engine Model: Wd615.47T2, Euro 2, 371 HP
6-cylinder in-line with water cooling, turbo-charging and inter cooling
Displacement: 9.726 L
-----------------------------
Transmission HW21712, 12F & 2R, with PTO
Ratio: 15.00, 11.67, 9.19, 7.15, 5.63, 4.38,
3.43, 2.67, 2.1, 1.63, 1.29, 1.00, 17.76(R1), 13.81(R2)
----------------------------
Steering ZF power steering, model ZF8118, hydraulic steering with power assistance
----------------------------
Front Axle HF12, 1x12000 KGS
Reinforced steel dual I-shape beam front axle
Rear Axle AC26, 2x26000 KGS; Ratio: 8.51; Option: 10.47
Reinforced steel dual reduction drive axles, with inter-axle and inter-wheel diff.lock
----------------------------
Propeller Shaft Double universal joint propeller shaft with gear-shaped coupling flange
----------------------------
Chassis Frame: U-profile parallel ladder frame with section of 320x90x8mm, reinforced sub frame all cold riveted cross members
---------------------------
Front Suspension: Reinforced semi-elliptic leaf spring with shock absorbers and stabilizer bar
Rear Suspension: Reinforced unitary rear balanced suspension,
semi-elliptic leaf springs with stabilizer, 4 U bolts equipped on each side
--------------------------
Brake System Service Brake: Dual circuit compressed air brake
Parking Brake (Emergency Brake): Spring energy air brake on front and rear axles
Auxiliary Brake: Engine exhaust brake
-------------------------
Electrics System Operating Voltage: 24 V, negative grounded
Starter: 24 V, 5.4 Kw
Alternator: 3-phase, 28 V, 1500 W
Batteries: 2 x 12 V, 165 Ah
Cigar-lighter, horn, headlamps, fog lights, brake lights, indicators and reverse light
--------------------------
Tyres 14.00-25 tyres with one spare tyre
-------------------------
Fuel Tank 500L
------------------------
Cargo Body 5800x3100x1700 mm, Floor 14mm Side 12mm, Mining type
-----------------------
Overall Dimension 8600x3326x3310 mm
-----------------------
Packing Nude Pack.
The packing of the commodity shall be in accordance with the export standard packing of the manufacturer, be suitable for long distance transportation of ocean and inland. The Seller shall be take measures against moisture,shocks and rust according to the special needs of the commodity.
------------------------
Weight in kg Gross vehicle weight 75000
------------------------
Kerb weight (Kg) 23000
-----------------------
Rated load weight(Kg) 52000
----------------------
Front axle loading capacity 12000
----------------------
Rear axles loading capacity 2x26000
---
Warranty terms


Road truck: Within 12 months or terminates 60,000 kms, whichever is reached first;
Off road truck & engineering truck: Within 6 months or terminates 30,000 kms, whichever is reached first;
Please see more
If the quality problem arise during the warranty period, and verified that the problem is caused by our genset-body instead of external or natural reasons (Refer to all kinds of natural disaster, shipping, loading, unloading, wrong-operation, etc), we will supply the relevant spare parts free of charge for maintenance after the warranty.

Also can be extended warranty services according to customer requirements when both sides negotiated.
The advantages of the Underground Mine Howo truck 6x4 70 tons
The combination of our R&D and innovation centres together with a very high manufacturing capacity due to the most modern machines and equipment, efficient production lines and low manufacturing costs allows us to provide our customers with Mining | Mine dump trucks at a lower price than the most popular brands, but with the same quality and reliability.
We are working in conglomeration with the world's biggest brands.
All products are internationally tested and have international quality certificates.
That's why our customers get the most innovative and reliable machinery at the lowest possible price.
Special prices for:
EU, USA, African countries: Angola, Sudan, Libya, Chad, Niger, Mali, South Africa, Ethiopia, Mauritania, Egypt, Tanzania, Nigeria, Namibia, Mozambique, Zambia, South Sudan, Somalia, Madagascar, Botswana, Kenya, Cameroon, Morocco, Zimbabwe, Republic of the Congo, Guinea, Ghana, Uganda, Gambia, Djibouti, Rwanda, Burundi, Tunisia, Sierra Leone, Benin, Liberia, Senegal, Gambia, Cameroon, Morocco and for China, India, Malaysia, Pakistan, Tailand, Australia, New Zealand, Kuwait, Jordan, UAE, Kazakhstan, Kyrgyzstan, Mongolia, Uzbekistan, Ecuador, Panama, Guyana, Cuba, Venezuela, Argentina, Brazil, Chile, Algeria, Bolivia. Lowest prices and great discounts from multiple units.
ID:2160
Manufactured by: Sinotruk
International Certifications: EU, China, USA
Category: Mining | Mine dump trucks
Mileage Hrs/Kms: 0
Year of Manufacture: 2022
The price: P.O.A.
QTY Available:
5

We can produce any quantity of machines for you in the shortest possible time at the lowest price on the market.

Here are the key specifications for this product model.

Want more details and to get best price? Please Contact us
via form below
or add to cart to continue shopping..

Copy page link