Description Fuel Tanker Truck HOWO A7 21000l 6×4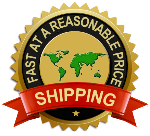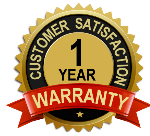 Are you still wasting time looking for Fuel Tank Truck
suppliers in United States?
Do you still worry about product quality assurance?
Are you late in deciding to buy because of insufficient budget?
If you have these worries, stay and see.
NEW Fuel Tanker Truck 21000 Liters Sinotruk Howo A7 6x4
Tanker special part is composed of a tank, PTO, drive shaft, gear pump, pipeline system components. Pipes system is composed of an oil pump, three through four ball valve, two-way valve. Filter pipe.
The Sinotruk Howo fuel tanks are fit for:
-Transportation of oil
-Transportation of diesel/petrol
-Transportation of fuel for aviation
-Transportation of kerosene
-Transportation of cooking oil, alcohols
-Transportation of alimentary liquids
OPTIONS FOR HOWO A7 FUEL TANKER TRUCK
- Loading and unloading units with centrifugal self-priming pumps
- European and American standart systems fine filtration of aviation fuel
- European or American standart fine petrol or diesel filtration systems
- Pumping and measuring units with positive displacement pumps and mechanical/electrical liter-counter
Brand Name: Sinotruk HOWO A7 Fuel Tanker Truck
Certification: ISO 9001
Model Number: ZZ1257N4347N1 Fuel Tanker Truck
Minimum Order Quantity: 1
Delivery Time: 5 work days
Payment Terms: L/C, T/T
Supply Ability: 100 units per month
Oil Tank Volume:: 21,000 Liters, Tank Thickness Is 4 Mm,Two Rooms, 2 Manholes, 2 Valve.
ENGINE:: WD615.47 371 HP Euro II
GEAR BOX:: HW19710 10 SPEED 10F/2R,
Applications of the NEW Sinotruk HOWO A7 fuel Tanker Truck
Custom Design - Every water truck is built to your unique specs ensuring you receive a truck that fits into your fleet.
Extensively Tested - All quip puts all trucks through a rigerous testing process to ensure all parts and components are working properly.
Load Distribution - CAD drawings and load distribution software is used in the design process to ensure the tank is placed correctly for optimum load distribution.
Flexible installation options - Truck mounted tanks are engineered in order to attain correct axle weight distribution tailored to any truck specifications.
Easy maintenance For quick and trouble-free maintenance, our systems feature bolted-on components and conveniently located external water ways.
High Grade Polyethylene tanks result in a stronger, lighter, lower centre of gravity tank,
Tank is fully CCC,SGS & ISO stabilised with impregnable colour allowing for nil maintenance,
Suitable for Potable water and dense and corrosive liquids,
Frames and pipe-work are hot dip galvanised to counterpart the incredible lifespan of the tank.
1). All the bodies adopt integral steel-framed structure, hard and firm, allowing high collision resistance and external force resistance.
2).Automatic painting line consisting of robots ensuring the body appearance quality, corrosion prevention and weather resistance, increasing the effective more than 2 times compared to the conventional electrophoresis painting and allowing higher salvage value of vehicle.
3). Cab manufactured by the welding line composed by international advanced robots, safety and reliable top-level quality in China.
4) Each safety performance index completely meeting the latest legal requirements of China, comprehensively enhancing the safety.
Competitive Advantage of the NEW Sinotruk HOWO A7 Fuel Tanker Truck:
1. competitively price, cost-effective
2. with all kinds of truck model, which can fulfil your requirements
3. all kinds of cargo body structure can be designed and produced according to your request, make it have light curb weight, high rigidity, high loading capacity
4. using the high strength steel, make it has a long service life
5. The optimized hydraulic control system helps to avoid wrong operation, it has higher safety and running efficiency.
6. excellent appearance of cabin, safety, reliable
7. quick and efficient spare parts supply bring you more convenient
8. you can choose cargo body with Front lifting type or Middle lifting type which you preferred
9. The hydraulic system using HYVA brand or Domestic famous brand
10. low fuel consumption
11. strong enough engine
12. fast delivery time, we can arrange production according to your needs exactly and quickly
13. professional import and export dealing procedure, make customs clearance more high efficiency
20CBM OIL Truck is the perfect option for all of your large haul water projects.
The 20CBM OIL Truck is manufactured using high-strength steel and optimized to ensure optimal performance and reliable efficiency.
Our tanks are lined with a thick interior coating, a feature added by our factory to protect against deterioration and to make the tanks last longer.
Every tank is filled with water and tested in all potential situations to ensure durability.
High safety design:
Sinotruk truck provides complete protection to the driver and passengers with restricted self safety requirement.
High efficient and comfortable ergonomic space:
The interior trimmings and configurations of Sinotruk heavy duty trucks are arranged perfectly with good consideration.
Sinotruk builds a pleasurable driving environment by adopting comfort and ergonomic design in conformity with international design. This makes the truck a true movable 'home' and a decent 'office'.
High return on investment:
The truck represents a premium in value for money analysis when compared to any other truck in its category.
Placed side-by-side with any European and American truck, Sinotruk products have the lowest life time cost from acquisition cost to maintenance cost.
Increased productivity and higher revenue generation:
The extremely low maintenance cost of Sinotruk products makes it easy to keep on the road compared to other trucks resulting in higher productivity and increased earning capacity.
Ease of maintenance:
The truck is very easy to maintain given its simplified technology.
Basic training for local mechanics is sufficient for them to do preventive maintenance that would ensure that the trucks are continually on the road with minimal downtime.
After sale service:
We understand that without a qualitative after sale service the transaction will fail.
It is against this background that we ensure that we stock quality spare parts and well experienced mechanics to service our customers.
The specification of the Fuel Tanker Truck HOWO A7 21000l 6×4
MODEL Sinotruk: ZZ1257N4347N1/S0WA-5
--------------------------------------------------
ENGINE: WD615.47 371 HP Euro II
--------------------------------------------------
GEAR BOX: HW19710 10 SPEED 10F/2R
--------------------------------------------------
STEERING: ZF8118 HYDRAULIC STEERING WITH POWER ASSISTANCE
--------------------------------------------------
DRIVING AXLE: ST16 HUB REDUCTION; RATIO:4.42
--------------------------------------------------
CAB: A7-W,ONE BUNK, WITH AIRCONDITION
--------------------------------------------------
TYRE: 12.00R20 RADIAL TYRE TRIANGLE BRAND 11 UNITS
--------------------------------------------------
FRONT AXLE: HF7 DRUM
--------------------------------------------------
COLOR: WHITE
--------------------------------------------------
FUEL TANK: 400L+300L
--------------------------------------------------
Oil tank volume: 21,000 liters, tank thickness is 4 mm, Two rooms
---
Warranty terms


The diesel generator provides 1500 hours or 1 years of customer after service.

The gas generator set and the CHP is 2000 hours or 1 years of customer after service.

Biomass gasification system is 1 years of customer after service.
If the quality problem arise during the warranty period, and verified that the problem is caused by our genset-body instead of external or natural reasons (Refer to all kinds of natural disaster, shipping, loading, unloading, wrong-operation, etc), we will supply the relevant spare parts free of charge for maintenance after the warranty.

Also can be extended warranty services according to customer requirements when both sides negotiated.
The advantages of the Fuel Tanker Truck HOWO A7 21000l 6×4
The combination of our R&D and innovation centres together with a very high manufacturing capacity due to the most modern machines and equipment, efficient production lines and low manufacturing costs allows us to provide our customers with Fuel Tank Truck at a lower price than the most popular brands, but with the same quality and reliability.
We are working in conglomeration with the world's biggest brands.
All products are internationally tested and have international quality certificates.
That's why our customers get the most innovative and reliable machinery at the lowest possible price.
Special prices for:
EU, USA, African countries: Angola, Sudan, Libya, Chad, Niger, Mali, South Africa, Ethiopia, Mauritania, Egypt, Tanzania, Nigeria, Namibia, Mozambique, Zambia, South Sudan, Somalia, Madagascar, Botswana, Kenya, Cameroon, Morocco, Zimbabwe, Republic of the Congo, Guinea, Ghana, Uganda, Gambia, Djibouti, Rwanda, Burundi, Tunisia, Sierra Leone, Benin, Liberia, Senegal, Gambia, Cameroon, Morocco and for China, India, Malaysia, Pakistan, Tailand, Australia, New Zealand, Kuwait, Jordan, UAE, Kazakhstan, Kyrgyzstan, Mongolia, Uzbekistan, Ecuador, Panama, Guyana, Cuba, Venezuela, Argentina, Brazil, Chile, Algeria, Bolivia. Lowest prices and great discounts from multiple units.
ID:1949
Manufactured by: Sinotruk
International Certifications: EU, China, USA
Category: Fuel Tank Truck
Mileage Hrs/Kms: 0
Year of Manufacture: 2022
The price: P.O.A.
QTY Available:
15

We can produce any quantity of machines for you in the shortest possible time at the lowest price on the market.

Here are the key specifications for this product model.

Want more details and to get best price? Please Contact us
via form below
or add to cart to continue shopping..

Copy page link