Description Site Dumper TOPMAC SD30S 4WD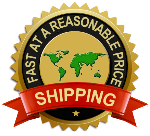 Are you still wasting time looking for Mini Dump Truck
suppliers in United States?
Do you still worry about product quality assurance?
Are you late in deciding to buy because of insufficient budget?
If you have these worries, stay and see.
New Articulated Mini Site Dumper TOPMAC SD30S 4WD (FJ30S)
Payload 3000 kg
Capacity of bucket/ Skip capacity (m3) 1500 L
Engine power 30kw/2600rpm(NC485)
Dumping Type Front Lifting Style
Application Construction Dumper Truck
Color Yellow

Standard ISO9000 /CE
Trademark Topmac Brand Site Dumper
Comprising of a wide range of different models across 3 weight categories between one and three tonnes, the new range of TOPMAC site dumpers has been designed with a great deal of innovation and expertise.
In fact, these machines are built to meet your exact needs: you'll be able to tailor your perfect machine by selecting from a range of operating weights, tipping configurations, engine, transmissions and more.
Add to that comfort, safety, serviceability and ease-of-use, and you can see that
the TOPMAC SD30S 4WD site dumper will maximise productivity on any job.
Heavy duty damage-resistant articulated chassis and skips help your machine to withstand everything.
The latest range is a comprehensive collection of machines designed to offer industry-leading levels of safety. Compliant with all rules and regulations these dumpers are packed with innovative safety features.
Manufactured by TOPMACs for all dumpers are provided one-year warranty and all spare parts.
Features
1. Unrivalled operator accessibility and comfort
Power swivel skip enabling discharge either side, Excellent rough terrain performance from permanent 4-wheel drive
2. Heavy duty construction
Column operated forward and reverse directions with acceleration by foot pedal, Simple and safe operation, drive direction on the steering column
3. Heavy duty centre console for leg protection
Simple instrument panel including fuel gauge, hour meter, warning lights for parking brake, oil temperature, oil pressure, engine temperature
4. Folding ROPS as standard
Easy access to engine compartment for service and maintenance 50 HP engine / 38KW
5. Excellent turning circle
Skip swivels through 180º for easy placement of load when driving along trenches Handbrake safety device - will not move until released,Adjustable suspension seat
6. Flashing beacon
The site should be cleaned after work every day, kept lubricated at all points where grease caps have been provided every week. The Engine oil is suggested to be changed every 70 operating hours.
Export/ Loading Plan
1×20GP container 1 Unit
1×40HQ container 3 Unit
FOB NANJING PORT, JIANGSU CHINA
The specification of the Site Dumper TOPMAC SD30S 4WD
Model TOPMAC SD30S (FJ30S)
Payload(kg) 3000
Capacity of bucket(m3) 1.5

Drive type 4×4
Grade ability(%) 21
Min.turning radius(m) < 4
Min ground clearance(mm) >205

Tyres rear wheel(mm) 12-16.5
Tyres rear wheel(mm) 12-16.5

Clutch Constant-contact,single-disc,dry clutch
Gear box Heavy duty. Four forward and One Rear Reverse. Reverse Speed

Wheel System Hydraulic
Tipping system Hydraulic
Electric starting Yes

Engine model NC485/F3L912/CA498
Four-cylinder,water cooled, four-stroke
Use Deutz Technology F3L912 ,Three-cylinder,air cooled, four-stroke or
Use Deutz Technolgy CA498 Four-cylinder,water cooled, four-stroke
12 hours rated power 30kw/2600rpm(NC485)
Max.speed(km/h) 22

Overall size(mm) 4200×1800×2500(mm)
Weight(kg) 2250