Description Sinotruk Howo Crane Tractor Truck 6x4 16t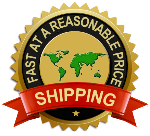 Are you still wasting time looking for Crane Truck
suppliers in United States?
Do you still worry about product quality assurance?
Are you late in deciding to buy because of insufficient budget?
If you have these worries, stay and see.
NEW Sinotruk Howo Tractor Truck 6x4 LHD mounted Telescopic hydraulic lifting 16ton crane with Straight Arm (3 section)
These Crane heavy Tractor Truck where Created by German MAN technology.
Export Markets: South America, Southeast Asia, Africa, Mid East, Eastern Asia, Australia
Brand Name: Sinotruk HOWO
Certification: CE, ISO9001, CCC
Model Number: ZZ4257S3241W
Drive Wheel: 6x4
Capacity (Load): 30-40ton
Crane Max. Lifting Capacity 16000 kg
Boom length 4.4~16.4m
Driving Type Left Hand Driving
Cab Single sleeper with air conditioner
Tires: 12.000 R20 Steel, 10+1 Spare
Engine WD615.47 Euro 2 Horse Power: 371HP
Transmission HW19710,10 speed,10F & 2R
1. Throttle Control System Changing the form of previous manipulation and throttle operation individually,Realization of the bilateral handle synchronous and driving throttle acceleration
and deceleration automatically, due to the speed change steady,it can easily to carry out the lifting work.
2. End position automatic hook device Maximum savings in preparation time before and after operation, to ensure that customers vehicle could be in a driving state in the shortest time, and prevent crane damage accident caused by hoist swing to enhance the safety of driving.
3. Hoisting overwinder device If a user is negligent or unfamiliar with the operation of lifting hooks,the hoisting overwinder device will stop hook raise in time, to prevent the safety of personal and property caused by fracture of wire rope. 4. Slewing locking device Slewing locking device can ensure that the lifting arm does not sway because of the centrifugal force during the driving and steering process of the vehicle,to avoid all kinds of accidents caused by swaying.
Benefits of the Sinotruk heavy Crane Truck:


High efficiency and Cost effective

Ease of maintenance

No complex electronics

Powerful to ensure uninterrupted operation

Adapt to harsh conditions

All the bodies adopt integral steel-framed structure, hard and firm, allowing high collision resistance and external force resistance.

Cab manufactured by the welding line composed by international advanced robots, safety and reliable top-level quality in China.

Automatic painting line consisting of robots ensuring the body appearance quality, corrosion prevention and weather resistance, increasing the effective more than 2 times compared to the conventional electrophoresis painting and allowing higher salvage value of vehicle.

Each safety performance index completely meeting the latest legal requirements of China, comprehensively enhancing the safety.

Advanced design concept, optimise the structure according to users usage habits, easy maintenance.

High efficient and comfortable ergonomic space:
The interior trimmings and configurations of Sinotruk heavy duty trucks are arranged perfectly with good consideration.
Sinotruk builds a pleasurable driving environment by adopting comfort and ergonomic design in conformity with international design. This makes the truck a true movable home and a decent office.
High return on investment:
The truck represents a premium in value for money analysis when compared to any other truck in its category.
Placed side-by-side with any European and American truck, Sinotruk products have the lowest life time cost from acquisition cost to maintenance cost.
Increased productivity and higher revenue generation:
The extremely low maintenance cost of Sinotruk products makes it easy to keep on the road compared to other trucks resulting in higher productivity and increased earning capacity.
Ease of maintenance:
The truck is very easy to maintain given its simplified technology.
Basic training for local mechanics is sufficient for them to do preventive maintenance that would ensure that the trucks are continually on the road with minimal downtime.
After sale service:
We understand that without a qualitative after sale service the transaction will fail.
It is against this background that we ensure that we stock quality spare parts and well experienced mechanics to service our customers.
Founded in 1956
, Jinan General Auto Works Plant, the predecessor of China National Heavy Duty Truck Group Co., Ltd.
(SINOTRUK)
, is the cradle of Chinas heavy-duty truck industry.
With overwhelming superiorities in technology and market in the heavy-duty truck industry, SINOTRUK have achieved substantial sales at home and abroad, and exported products to over 90 countries, thus being accredited as a national vehicle export base by the National Development and Reform Commission and the Ministry of Commerce
The specification of the Sinotruk Howo Crane Tractor Truck 6x4 16t
Truck Model Howo ZZ4257S3241W
--------------------------
Engine Model Howo WD615.47 371HP
--------------------------
Emission Standard Euro 2
--------------------------
Cab Single sleeper with air conditioner
--------------------------
Transmission HW19710, 10 speed, 10F & 2R
--------------------------
Steering ZF 8118
-------------------------
Front Axle HF9 with 9 tons rated loading capacity .
------------------------
Driving Axle HC16
------------------------
Tyre 12.00R20, 11 units, one spare type
------------------------
Drive Left hand drive
Frame High-strength U-profile frame, all cold riveted cross members and reinforced subframe
------------------------
Front suspension semi-elliptic leaf springs with hydraulic telescopic double-action shock absorbers and stabilizer
Rear suspension semi-elliptic leaf springs with hydraulic telescopic double-action shock absorbers and stabilizer
----------------------
Spare wheel carrier with one spare wheel
----------------------
The Crane Part:
--------------------------------------------------
Telescopic Boom Crane
--------------------------------------------------
Model SQZ600A
--------------------------------------------------
Max. Lifting Capacity kg 16000
--------------------------------------------------
Max. Lifting Height mm 18
--------------------------------------------------
Max. Lifting Moment t.m 53
--------------------------------------------------
Max Working Radius m 16.395
--------------------------------------------------
Min Working Radius m 2.826
--------------------------------------------------
Boom length m 4.4~16.4m
--------------------------------------------------
Fitting Space Required mm 1886
--------------------------------------------------
Rotating range ° 360
--------------------------------------------------
Dead Weight kg 7100
--------------------------------------------------
According to clients' requirements, we can customize different loading capacity and volume