Description Vacuum Sewage Suction Truck 6x4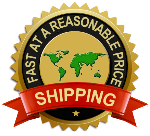 Are you still wasting time looking for Sewage Suction Truck
suppliers in United States?
Do you still worry about product quality assurance?
Are you late in deciding to buy because of insufficient budget?
If you have these worries, stay and see.
NEW HOWO SINOTRUK Vacuum Sewage Suction Truck 6x4 LHD or RHD
HOWO SUCTION SEWAGE TRUCK where Created by German MAN technology.
Vacuum Tank Truck (Suction truck) mounted on SINOTRUK off-road truck chassis.
The capacity of the vacuum tank body is 15.000 ltr.
The vacuum tank is constructed with high-grade steel plates, thickness 4-5 mm.
The sewage suction truck produced by our company adopts the vacuum pump of the international leading sewage suction truck. It has a large suction power and a long suction range. It is especially suitable for the suction, shipment and discharge of the sludge in the sewer, especially the sewage sludge and sludge.
Drive Type: LHD,4*2/6*2/6*4/8*4/8*6/4*4/6*6 /for Choice
Engine Sinotruk 336hp
Brand Name: Sinotruk Sewage Suction Truck
Certification: ISO, CCC
Model Number: Howo
1. Large power vacuum suction pump and high quality hydraulic system Sewage Suction Truck
2. Tank head is one die casting ,the tank can be opened,duble dump.
3. The dirt in the tank can be directly dumped by the back cover.
4. High vacuum degree,Large tonnage, high efficiency and wide use
Maintenance of the Vacuum Sewage Suction Truck :
1 .Check the oil pan, injection pump , oil bath air filter, oil in the power output gearbox, if the oil level rises regularly
2 .Check the cooling water level in the tank, if the water is not enough , please add the water to the standard level. When the temperature is below 5oC, the engine if off work, please discharge the water. ( when there is no antifreeze fluid )
4 .When working in dusty places, remove dust on the air filter And, replace the air filter when necessary .
6 .Listening to the voice when diesel engine is running, observing the color of exhausted air, exclude the problem and irregularities found.
7 .Replace engine oil, clean oil pan and oil strainer, oil filter tank, replace the oil in the injection pump, according detailed manual.
The specification of the Vacuum Sewage Suction Truck 6x4
Cabin Driving type 6*4 LHD/RHD
--------------------------------------------------
Model ZZ
--------------------------------------------------
HW76, 1bed, AC
--------------------------------------------------
Special device Chinese brand double pump, with HYVA hrdaulic system
--------------------------------------------------
Tank material: carbon steel, 5mm
--------------------------------------------------
Overall Size(mm) 9760*2500*3500
--------------------------------------------------
Tank capacity(mm) 15,000liters
--------------------------------------------------
Wheel base(mm) 4600+1350
--------------------------------------------------
GVW(kg) 25000
--------------------------------------------------
Front axle loading capacity(kg) 1*7000
--------------------------------------------------
Rear axle loading capacity(kg) 2*16000
--------------------------------------------------
Engine Brand Sinotruk
--------------------------------------------------
Model WD615.47
--------------------------------------------------
Type 4-stroke direct injection, 6-cylinder in-line with water cooling, turbo-charging and inter-cooling
--------------------------------------------------
Displacement 9.726L
--------------------------------------------------
Bore*Stroke 126*130mm
--------------------------------------------------
Hose Power(HP) 336HP
--------------------------------------------------
Emission standard Euro 2
--------------------------------------------------
Max speed 82km/h
--------------------------------------------------
Tire 12.0-20, 12.00R20, 295/80R22.5, 12R22.5, 315/80R22.5 optional
--------------------------------------------------
Transmission HW19710 transmission, 10 forward and 2 reverse
--------------------------------------------------
Steering ZF81188
--------------------------------------------------
Fuel tank 400L Aluminum alloy fuel tank
--------------------------------------------------
Brake system Service brake: dual circuit compressed air brake
--------------------------------------------------
Parking brake (emergency brake): spring energy, compressed air operating on rear wheels
--------------------------------------------------
Auxiliary brake: engine exhaust valve brake
--------------------------------------------------
Electrics Operating voltage:24V,negative grounded
--------------------------------------------------
Batteries:2x12 V,165 Ah horn,headlamps,fog lights,brake lights,indicators and reverse light
--------------------------------------------------
Options
--------------------------------------------------
Vertical Muffler;
--------------------------------------------------
ABS;
--------------------------------------------------
Automatic Break Clearance Adjusting Arm;
--------------------------------------------------
Traveling Data;
--------------------------------------------------
ZF Gearbox
--------------------------------------------------
PTO
--------------------------------------------------
ADR