Description Fiber Slurry Sealing truck HOWO 8x4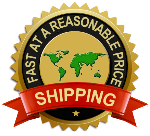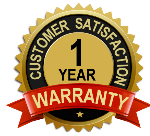 Are you still wasting time looking for Road Maintenance truck
suppliers in United States?
Do you still worry about product quality assurance?
Are you late in deciding to buy because of insufficient budget?
If you have these worries, stay and see.
NEW HOWO SINOTRUK Fiber Slurry Sealing Truck 8x4
HOWO SINOTRUK Fiber micro surfacing truck where Created by German MAN technology.
Slurry sealing truck is a special equipment for slurry sealing and micro-surface construction. Slurry sealing layer and micro-surface construction technology are mainly used to deal with road surface diseases such as friction drop, cracks and ruts on the road surface, so as to improve the skid resistance and water resistance of the road surface, improve the smoothness of the road surface and the driving comfort, thereby Let the old road achieve the effect of
ejuvenating the old and replacing the new.
Fiber slurry seal and micro-surface technology refers to the use of special mechanical equipment (fiber slurry sealer) to press polymer modified emulsified asphalt, graded aggregate, filler, fiber, water and necessary additives into It is a thin-layer surface technology with high durability, which is mixed and mixed according to the design ratio and is paved on the original road through a special paving box after strong stirring at room temperature, and will soon open to traffic. Due to the adsorption, stabilization and multi-directional reinforcement of the fibers, the high temperature stability, low temperature crack resistance and durability of the slurry mixture can be better improved, and the appearance of reflective cracks can be effectively suppressed and delayed, improving the use of roads life.
Our quality built steel tanks provide reliable durability along with top notch EU, China-made components
Howo chip sprayers are designed and engineered for ease of use and reliability and a host of options are available.
We keep ease of use and simplicity in mind to make your job easier.
Chassis model HOWO, HOWO A7
Auxiliary engine EURO III, 154kW
Main Engine Horsepower: 380hp
Transmission Type: Manual
Aggregate silo volume 14.5m (Close Warehouse)
Emulsion tank volume 4300L (maximum 4500L)
Water tank volume 3800L (maximum 4000L)
Brand Name: HOWO SINOTRUK
Certification: CE, ISO9001, CCC
Supply Ability: 50 units per month
Functional purposes of the Fiber micro surfacing truck
1) The silo is large, 14.5m³ flat, and can hold up to 33 tons of stone.
2) Chain conveyor belt, no slippage and no pounding.
3) The power of the auxiliary machine is large, and the power of the mixer is strong.
4) The ratio is accurate and stable.
5) The paving is smooth, wear-resistant and durable, and easy to adjust.
6) Two sets of triple pumps are controlled individually.
7) The key parts are imported well-known brands.
8) The screw drive of the paving box adopts a special structure design, which is durable and not stuck.
9) Centralized control of the whole machine, complete display and early warning functions, humanized design, convenient and reliable operation.
10) The appearance design is simple, atmospheric and beautiful.
The specification of the Fiber Slurry Sealing truck HOWO 8x4
Auxiliary engine EURO III, 154kW
Main Engine Horsepower: 380hp
------------------------------
Transmission Type: Manual
------------------------------
Aggregate silo volume 14.5m (Close Warehouse)
------------------------------
Emulsion tank volume 4300L (maximum 4500L)
-----------------------------
Water tank volume 3800L (maximum 4000L)
-----------------------------
Auxiliary tank volume 400L
-----------------------------
Stuffing box volume 2x0.5m
-----------------------------
Fiber addition 1/‰~3/‰
-----------------------------
The output of the mixer is up to 3.5t/min
-----------------------------
Paving thickness 3~15mm
-----------------------------
Paving box width 2.5~4.3mm (can be customized)
-----------------------------
Dimensions (LxWxH) 11800x2496x3600mm
-----------------------------
Drive Wheel: 8X4
-----------------------------
Rear Axles: 16TON
-----------------------------
Max Speed: 90km/h
-----------------------------
Tires: 12.000R20 Steel, 10+1 Spare
---
Warranty terms


Road truck: Within 12 months or terminates 60,000 kms, whichever is reached first;
Off road truck & engineering truck: Within 6 months or terminates 30,000 kms, whichever is reached first;
Please see more
If the quality problem arise during the warranty period, and verified that the problem is caused by our genset-body instead of external or natural reasons (Refer to all kinds of natural disaster, shipping, loading, unloading, wrong-operation, etc), we will supply the relevant spare parts free of charge for maintenance after the warranty.

Also can be extended warranty services according to customer requirements when both sides negotiated.
The advantages of the Fiber Slurry Sealing truck HOWO 8x4
The combination of our R&D and innovation centres together with a very high manufacturing capacity due to the most modern machines and equipment, efficient production lines and low manufacturing costs allows us to provide our customers with Road Maintenance truck at a lower price than the most popular brands, but with the same quality and reliability.
We are working in conglomeration with the world's biggest brands.
All products are internationally tested and have international quality certificates.
That's why our customers get the most innovative and reliable machinery at the lowest possible price.
Special prices for:
EU, USA, African countries: Angola, Sudan, Libya, Chad, Niger, Mali, South Africa, Ethiopia, Mauritania, Egypt, Tanzania, Nigeria, Namibia, Mozambique, Zambia, South Sudan, Somalia, Madagascar, Botswana, Kenya, Cameroon, Morocco, Zimbabwe, Republic of the Congo, Guinea, Ghana, Uganda, Gambia, Djibouti, Rwanda, Burundi, Tunisia, Sierra Leone, Benin, Liberia, Senegal, Gambia, Cameroon, Morocco and for China, India, Malaysia, Pakistan, Tailand, Australia, New Zealand, Kuwait, Jordan, UAE, Kazakhstan, Kyrgyzstan, Mongolia, Uzbekistan, Ecuador, Panama, Guyana, Cuba, Venezuela, Argentina, Brazil, Chile, Algeria, Bolivia. Lowest prices and great discounts from multiple units.
ID:2146
Manufactured by: Sinotruk
International Certifications: EU, China, USA
Category: Road Maintenance truck
Mileage Hrs/Kms: 0
Year of Manufacture: 2022
The price: P.O.A.
QTY Available:
10

We can produce any quantity of machines for you in the shortest possible time at the lowest price on the market.

Here are the key specifications for this product model.

Want more details and to get best price? Please Contact us
via form below
or add to cart to continue shopping..

Copy page link