Description Military Ambulance Emergency off-road SUV 4WD RHD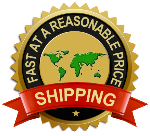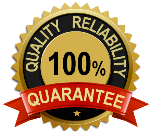 Are you still wasting time looking for Ambulances
suppliers in United States?
Do you still worry about product quality assurance?
Are you late in deciding to buy because of insufficient budget?
If you have these worries, stay and see.
NEW Military CXXM Ambulance Emergency All Terrain off road Vehicle 4WD RHD
Whether navigating through a large crowd, accessing hard to reach off-road locations or maneuvering through narrow passages, the CXXM Ambulance will get you there as quickly and as safely as possible.
No one operation is like another. In an emergency, it is vital to constantly adapt to new situations. So its a good thing when you have a base that you can rely on completely and utterly.
Trademark CXXM
Model NO.CXXM-051401
Gvw(Kg) 3680(Kg)
Color Red + White
Specification 5230*1960*2130
Certification: ISO9000, CE
Transmission Type: Manual
Engine: Mitsubishi Turbo charge Diesel 260-310hp Euro 3, 4, 5

Mitsubishi Classical Engine(powerful and fuel-efficient)

Elegant Appearance

Superior Service

Bridge Console
Standard Configurations of Ambulance
BAW 4WD RHD vehicle BJ2036CGB1-R : 1
Independent A/C in cab room and patient compartment: 1set
Blue alarm lamp and siren: 1set
Transfusion support: 2units
Medical instrument cabinet in patient compartment: 1set
Oxygen bottle: 10L, 2pcs
Oxygen terminal: 1set
Electric Ventilation fan system:1set
Push-lift stretcher:1set
Scoop stretcher: 1set
Bench bed:1set for 2 persons
Partition wall with observation window:1 set
Illumination light in patient room:1set
Separate chairs in right side of patient compartment:2 unit
Vice driver seat:1set
Garbage bin: 1pc
Inverted power supply: 1set
Non-contact interphone: 1 set
Medical Devices (Optional)
1) Comprehensive First-aid kit
2) Patient monitor
3) Defibrillator monitor
4) Suction unit
5) mergency and Transport ventilator
6) Video laryngoscope
7) Spine board
8) Head immobilizer
9) Cervical collar
WE offer SUPER discount for bulk purchases
---
CXXM was founded in 1987
under license from the Peoples Republic
of China with Special Excluded Military Export Authorization.

30 Years of Successful

Manufacturing & Supply Chain Standard

Internationally Recognized Certifications

World-wide Logistics Support

Strong Alliance with Government Clients
We are professional supplier of complete series of military supplies and logistic equipment for more than 30 years. Our main business is working with government agency from Africa, Middle East, South America, and Asia by bidding the tender or direct purchasing. Except that, we are also cooperated with some famous outdoor brand, such as Radar 1 9 5 7, Pentagon, A T G and have won trust and affirmation from the customers all over the world.
- Bullet-resistant SWAT vans
- BATT Patrol vehicles
- Armored personnel carriers
- Bulletproof rapid deployment vehicles
The choices available don stop there. trucks, vans, SUVs and even bulletproof jeeps await you here.
We are certain to have the vehicles you desire in stock.
FAQ
Do need to apply Permit to export Military, police and tactical items from China?
Yes. There is strict law and regulation by Chinese government for the exporting of Military,
police and tactical items. Only our could issue the permit for the legal shipment.
How long will be my goods ready for shipment ?
Different specification products with different quantity ordered, the time of delivery is different, as usual, it will take 15-25 work days.
Can we make our logo on the products?
Yes. We can do logo as your requirement as well as your design project.And we also accept custom service.
The specification of the Military Ambulance Emergency off-road SUV 4WD RHD
Basis information
--------------------------------------------------
1 Max.Speed(km/h) 130
--------------------------------------------------
2 Fuel customer (L/100km) 9.3
--------------------------------------------------
3 Min.turning radius (m) 6.4
--------------------------------------------------
4 Angle of Approach/Departure(°) 42/33;42/29
--------------------------------------------------
5 Max. Slop(%) =60
--------------------------------------------------
Body dimension
--------------------------------------------------
1 L/W/H(mm) 5230/1960/2130
--------------------------------------------------
2 Wheel base(mm) 3035
--------------------------------------------------
3 Tread(F/R)(mm) 1540/1540
--------------------------------------------------
4 Min ground clearance(mm) 225
--------------------------------------------------
5 Passenger( person) 2 in driver's cab
--------------------------------------------------
6 Curb weight(kg) 2000
--------------------------------------------------
7 Gross Weight (kg) 3680
--------------------------------------------------
8 Fuel tank capicity (L) 75
--------------------------------------------------
Engine dimension
--------------------------------------------------
1 Engine model Mitsubishi JE4D25E
--------------------------------------------------
2 Engine type Four cylinder in line, Turbo charge, water cooling,HPCR
--------------------------------------------------
3 Rated. power(kw/rpm) 100/3800
--------------------------------------------------
4 max. Torque(N.m/rpm) 340/(2000)
--------------------------------------------------
5 Displacement(L) 2.499
--------------------------------------------------
6 Fuel diesel
--------------------------------------------------
7 Emission Euro 5
--------------------------------------------------
8 Working type Direct-injection
--------------------------------------------------
9 Cylinder(unit) 4
--------------------------------------------------
10 Valves(unit)/Cylinder 4
--------------------------------------------------
Wheel brake
--------------------------------------------------
1 front brake system DSIC
--------------------------------------------------
2 rear brake system DISC
--------------------------------------------------
3 Park brake system MANUAL
--------------------------------------------------
4 F/R wheel rim 16×7JJ
--------------------------------------------------
5 F/R tire LT265/75R16
--------------------------------------------------
6 spare tire LT265/75R16
--------------------------------------------------
Chassis system
--------------------------------------------------
1 Front suspension Front Coil Spring independent Suspension with stabilizer bar
--------------------------------------------------
2 Rear suspension non- Independent suspension with Leaf spring;
--------------------------------------------------
3 Assistant steering Hydraulic assistant
--------------------------------------------------
4 Drive type 4 wheel drive
--------------------------------------------------
5 Transfee case type Mechanical BorgWarner
--------------------------------------------------
6 Gearbox type 5 MT TONGLI
--------------------------------------------------
7 Rear axle ratio 4.875
--------------------------------------------------

--------------------------------------------------
Note: (Pictures for your reference only, all details are subject to confirmed technical specs and final design)