Description Sinotruk Howo flatbed semi trailer 13t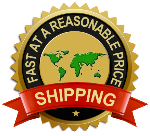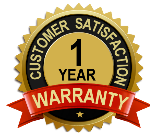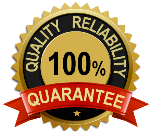 Are you still wasting time looking for Flatbed Container Semi Trailer
suppliers in United States?
Do you still worry about product quality assurance?
Are you late in deciding to buy because of insufficient budget?
If you have these worries, stay and see.
NEW Sinotruk Howo Flatbed Semi Trailer With Air Suspension
Flatbed Semi Trailer is commonly used to transport container and loose goods such as steel bar,metal coil,
agriculture goods and other items which can be transported with pallet and bags. Waterproof cover and
rope ratchet is equipped for goods protection.
Brand Name: SINOTRUK
Certification: CCC, ISO
COLOR: BASED ON CUSTOMER
Payload: 13T
Chassis igh tensile steel with 350Mpa yield strength. Main beams are
welded automatically by submerged welding machine
Landing Gear: Telescopic Type, 2 Speeds, Manual Operation.
Enhanced Features Options for Flatbed Semi Trailer
-Lightweight design with Q700 steel"|"beam.
-Other dimensions available.
-Aluminum Tool box, Bumper, Side guard, Air tank, Wheel Rim.
-Air Suspension
-1st axle lifting.
-Lashing rings and ripe hooks equipped for
securing cargo
-Hubodometer.
-Plastic tyre blocks 2 pcs.
High return on investment:
The Sinotruk Howo latbed Semi Trailer represents a premium in value for money analysis when compared to any other trailers in its category.
Placed side-by-side with any European and American trailers, Sinotruk products have the lowest life time cost from acquisition cost to maintenance cost.
Increased productivity and higher revenue generation:
The extremely low maintenance cost of Sinotruk products makes it easy to keep on the road compared to other trailers resulting in higher productivity and increased earning capacity.
Ease of maintenance:
The Sinotruk Howo latbed Semi Trailer is very easy to maintain given its simplified technology.
Basic training for local mechanics is sufficient for them to do preventive maintenance that would ensure that the trailers are continually on the road with minimal downtime.
After sale service:
We understand that without a qualitative after sale service the transaction will fail.
It is against this background that we ensure that we stock quality spare parts and well experienced mechanics to service our customers.
Founded in 1956
, Jinan General Auto Works Plant, the predecessor of China National Heavy Duty Truck Group Co., Ltd.
(SINOTRUK)
, is the cradle of Chinas heavy-duty truck industry.
With overwhelming superiorities in technology and market in the heavy-duty truck industry, SINOTRUK have achieved substantial sales at home and abroad, and exported products to over 90 countries, thus being accredited as a national vehicle export base by the National Development and Reform Commission and the Ministry of Commerce
The specification of the Sinotruk Howo flatbed semi trailer 13t
Product Name: Howo Flatbed Semi Trailer
--------------------------------
Payload: 13T
--------------------------------
Chassis
-------------------------------
High tensile steel with 350Mpa yield strength.Main beams are welded automatically by submerged welding machine
------------------------------
Kingpin
2''or 3,5''king pin, SAE standard,bolted on or welding on type.
----------------------------
Brake system
Duel line brake system. WABCO, SEALCO or equivalent brand.
-----------------------------
Electric system
24 Volt lighting system with 7 pin socket, SAE standard.
----------------------------
Landing gear
Telescopic type,2 speeds,manual operation. JOST or equivalent brand.
---------------------------
Tyres
12 R22.5 or 385/65R22.5 or 13R22,5 or 315/80 R22.5.
---------------------------
Axle and suspension
13T load capacity,150 x 150 square axle,leaf spring.
BPW,FUWA, JMCG or equivalent brand
--------------------------
Landing Gear: Telescopic Type, 2 Speeds, Manual Operation.
-------------------------
Container Flat Bed
------------------------
Payload(kgs) 30000
-----------------------
Tare Weight(kgs)6500
----------------------
Length(mm)12400
Width(mm)2500
Height(mm)1560
----------------------
Bulk Cargo Flat Bed
----------------------
Payload(kgs) 80000
---------------------
Tare Weight(kgs)7850
---------------------
Length(mm)13000
Width(mm)2500
Height(mm)1560
---------------------
Above date can be customized per your local regulation and requirement
---
Warranty terms


Road truck: Within 12 months or terminates 60,000 kms, whichever is reached first;
Off road truck & engineering truck: Within 6 months or terminates 30,000 kms, whichever is reached first;
Please see more
If the quality problem arise during the warranty period, and verified that the problem is caused by our genset-body instead of external or natural reasons (Refer to all kinds of natural disaster, shipping, loading, unloading, wrong-operation, etc), we will supply the relevant spare parts free of charge for maintenance after the warranty.

Also can be extended warranty services according to customer requirements when both sides negotiated.
The advantages of the Sinotruk Howo flatbed semi trailer 13t
The combination of our R&D and innovation centres together with a very high manufacturing capacity due to the most modern machines and equipment, efficient production lines and low manufacturing costs allows us to provide our customers with Flatbed Container Semi Trailer at a lower price than the most popular brands, but with the same quality and reliability.
We are working in conglomeration with the world's biggest brands.
All products are internationally tested and have international quality certificates.
That's why our customers get the most innovative and reliable machinery at the lowest possible price.
Special prices for:
EU, USA, African countries: Angola, Sudan, Libya, Chad, Niger, Mali, South Africa, Ethiopia, Mauritania, Egypt, Tanzania, Nigeria, Namibia, Mozambique, Zambia, South Sudan, Somalia, Madagascar, Botswana, Kenya, Cameroon, Morocco, Zimbabwe, Republic of the Congo, Guinea, Ghana, Uganda, Gambia, Djibouti, Rwanda, Burundi, Tunisia, Sierra Leone, Benin, Liberia, Senegal, Gambia, Cameroon, Morocco and for China, India, Malaysia, Pakistan, Tailand, Australia, New Zealand, Kuwait, Jordan, UAE, Kazakhstan, Kyrgyzstan, Mongolia, Uzbekistan, Ecuador, Panama, Guyana, Cuba, Venezuela, Argentina, Brazil, Chile, Algeria, Bolivia. Lowest prices and great discounts from multiple units.
ID:2186
Manufactured by: Sinotruk
International Certifications: EU, China, USA
Category: Flatbed Container Semi Trailer
Mileage Hrs/Kms: 0
Year of Manufacture: 2022
The price: P.O.A.
QTY Available:
10

We can produce any quantity of machines for you in the shortest possible time at the lowest price on the market.

Here are the key specifications for this product model.

Want more details and to get best price? Please Contact us
via form below
or add to cart to continue shopping..

Copy page link