Description Howo Light cargo Truck 4x2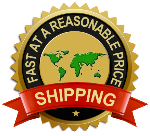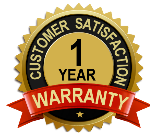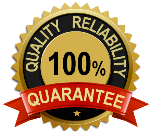 Are you still wasting time looking for Cargo Truck
suppliers in United States?
Do you still worry about product quality assurance?
Are you late in deciding to buy because of insufficient budget?
If you have these worries, stay and see.
NEW Sinotruk Howo Light cargo Truck 4x2 5 ton
Trucks where Created by German MAN technology.
Multi valve, balance valve is imported by Italy original (Haide).
Double layer steel wire hydraulic hose, all imported German seal ring and split mould press welding panel. and it is wear-resistant, anti sliding and great resistance.
With 5 % discount!
Brand Name: Sinotruk HOWO Light Truck
Certification: CCC
Model Number: ZZ1077D3815C171
Engine model: YN4102QBZL, Euro 2 emission standard
Single cab, 45° hydraulically tiltable to the front, 2-arm windscreen wiper system with three speeds, adjustable drivers seat, with heating and ventilating system, interior double sun visor, sunroof, radio and USB interface, safety belts, adjustable steering wheel, horn.
LHD
Wheels & Tyres Rims: 6.00G-16,6 hole-steel
Tyres:8.25-16 tube
Option:7.50-16 tube, 7.50R16 tube, 8.25R16 tube
HOWO sinotruk Light Commercial Duty cargo Truck 4x2
1). Cab manufactured by the welding line composed by international advanced robots, safety and reliable top-level quality.
2). All the bodies adopt integral steel-framed structure, hard and firm, allowing high collision resistance and external force resistance.
3). Each safety performance index completely meeting the latest legal requirements international, comprehensively enhancing the safety.
4) Automatic painting line consisting of robots ensuring the body appearance quality, corrosion prevention and weather resistance, increasing the effective more than 2 times compared to the conventional electrophoresis painting and allowing higher salvage value of vehicle.
Founded in 1956
, Jinan General Auto Works Plant, the predecessor of China National Heavy Duty Truck Group Co., Ltd.
(SINOTRUK)
, is the cradle of Chinas heavy-duty truck industry.
With overwhelming superiorities in technology and market in the heavy-duty truck industry, SINOTRUK have achieved substantial sales at home and abroad, and exported products to over 90 countries, thus being accredited as a national vehicle export base by the National Development and Reform Commission and the Ministry of Commerce
High safety design:
Sinotruk truck provides complete protection to the driver and passengers with restricted self safety requirement.
High efficient and comfortable ergonomic space:
The interior trimmings and configurations of Sinotruk trucks are arranged perfectly with good consideration.
Sinotruk builds a pleasurable driving environment by adopting comfort and ergonomic design in conformity with international design. This makes the truck a true movable 'home' and a decent 'office'.
High return on investment:
The truck represents a premium in value for money analysis when compared to any other truck in its category.
Placed side-by-side with any European and American truck, Sinotruk products have the lowest life time cost from acquisition cost to maintenance cost.
Increased productivity and higher revenue generation:
The extremely low maintenance cost of Sinotruk products makes it easy to keep on the road compared to other trucks resulting in higher productivity and increased earning capacity.
Ease of maintenance:
The truck is very easy to maintain given its simplified technology.
Basic training for local mechanics is sufficient for them to do preventive maintenance that would ensure that the trucks are continually on the road with minimal downtime.
After sale service:
We understand that without a qualitative after sale service the transaction will fail.
It is against this background that we ensure that we stock quality spare parts and well experienced mechanics to service our customers.
The specification of the Howo Light cargo Truck 4x2
Engine Engine model: YN4102QBZL, EuroⅡ emission standard
---------------------------------
Clutch Single-plate diaphragm spring clutch, diameter 300 mm,
hydraulically operating
---------------------------------
Transmission WLY transmission, model WLY646,synchromesh, 6 forward & 1 reverse
Ratio:6.314 3.913 2.262 1.393 1 0.788 5.874 (R)
---------------------------------
Front Axle VGD027QB, forging forming of front axle I-beam,
to guarantee the stiffness and high strength.
Rear Axle HGC055QJ,mature punching welding axle
and pressed axle housing
---------------------------------
Ratio:4.63
---------------------------------
Chassis Frame:ladder frame with section of 215×70×6 mm,
all cold riveted cross members
---------------------------------
Steering LG9704470020, hydraulic steering with power assistance
---------------------------------
Ratio: 18.85:1
---------------------------------
Brakes
Service brake: dual circuit compressed air brake
Parking brake (emergency brake):spring energy, compressed air
operating on rear wheels (optional)
Auxiliary brake: engine exhaust brake (optional)
----------------------------------
Wheels & Tyres
Rims: 6.00G-16,6 hole-steel
Tyres:8.25-16 tube
Option:7.50-16 tube, 7.50R16 tube, 8.25R16 tube
----------------------------------
Drivers Cab
Single cab, 45° hydraulically tiltable to the front,
2-arm windscreen wiper
system with three speeds, adjustable driver's seat, with heating and
ventilating system, interior double sun visor, sunroof, radio and USB interface,
safety belts, adjustable steering wheel, horn.
----------------------------------
Electrics Operating voltage:24 V, negative grounded
----------------------------------
Instrument Panel
Active check central controller with indicators, with this integral
instrument the daily manual checks
on the vehicle and combined
indicators of compressed air pressure, coolant temperature, engine oil pressure.
-----------------------------------
Dimensions in mm
Overall dimension(L x W x H mm) 6995×2180×2450
Body size 5150×2050×550
----------------------------------
Weight in kg
Dead weight (kg) 3500
Load weight(kg) 7000
Gross vehicle weight (kg) 10500
----------------------------------
Performance
Maximum driving speed(km/h) 95
Maximum grade ability(%) 30
Minimum ground clearance(mm) 210
Minimum turning circle(m) 15.5
Fuel consumption(1/100km) 14.5
---
Warranty terms


Road truck: Within 12 months or terminates 60,000 kms, whichever is reached first;
Off road truck & engineering truck: Within 6 months or terminates 30,000 kms, whichever is reached first;
Please see more
If the quality problem arise during the warranty period, and verified that the problem is caused by our genset-body instead of external or natural reasons (Refer to all kinds of natural disaster, shipping, loading, unloading, wrong-operation, etc), we will supply the relevant spare parts free of charge for maintenance after the warranty.

Also can be extended warranty services according to customer requirements when both sides negotiated.
The advantages of the Howo Light cargo Truck 4x2
The combination of our R&D and innovation centres together with a very high manufacturing capacity due to the most modern machines and equipment, efficient production lines and low manufacturing costs allows us to provide our customers with Cargo Truck at a lower price than the most popular brands, but with the same quality and reliability.
We are working in conglomeration with the world's biggest brands.
All products are internationally tested and have international quality certificates.
That's why our customers get the most innovative and reliable machinery at the lowest possible price.
Special prices for:
EU, USA, African countries: Angola, Sudan, Libya, Chad, Niger, Mali, South Africa, Ethiopia, Mauritania, Egypt, Tanzania, Nigeria, Namibia, Mozambique, Zambia, South Sudan, Somalia, Madagascar, Botswana, Kenya, Cameroon, Morocco, Zimbabwe, Republic of the Congo, Guinea, Ghana, Uganda, Gambia, Djibouti, Rwanda, Burundi, Tunisia, Sierra Leone, Benin, Liberia, Senegal, Gambia, Cameroon, Morocco and for China, India, Malaysia, Pakistan, Tailand, Australia, New Zealand, Kuwait, Jordan, UAE, Kazakhstan, Kyrgyzstan, Mongolia, Uzbekistan, Ecuador, Panama, Guyana, Cuba, Venezuela, Argentina, Brazil, Chile, Algeria, Bolivia. Lowest prices and great discounts from multiple units.
ID:2104
Manufactured by: Sinotruk
International Certifications: EU, China, USA
Category: Cargo Truck
Mileage Hrs/Kms: 0
Year of Manufacture: 2022
The price: P.O.A.
QTY Available:
30

We can produce any quantity of machines for you in the shortest possible time at the lowest price on the market.

Here are the key specifications for this product model.

Want more details and to get best price? Please Contact us
via form below
or add to cart to continue shopping..

Copy page link