Description Compact rough terrain crane 4x4 8000Kg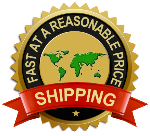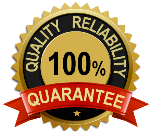 Are you still wasting time looking for All terrain, mobile cranes
suppliers in United States?
Do you still worry about product quality assurance?
Are you late in deciding to buy because of insufficient budget?
If you have these worries, stay and see.
New Compact- Mobile rough terrain crane 4x4 6500 Kg
Compact cranes are ideal for travelling on public roads and for off-road use due to their all-terrain chassis. They feature safety, economy and comfort.
The powerful, long telescopic booms can reach great working heights quickly and easily. Flexibility is the highest priority for the equipment - the right crane for every job can be configured quickly using functional lattice extensions, folding jibs, fixed and luffing lattice jibs.
Max. loading capacity 6000Kg
Lifting Weight: 6500 Kg
Lifting Height:25m、 28m
Power: 74Kw
The self-made crane is mainly composed of a long boom and an electric motor. The steel wire on the crane is connected with the motor through the pulley to control the lifting and lowering. The base of the crane can also be rotated so as to save time and effort when loading and unloading the goods. As long as the goods are hung on the hook of the crane and the motor is started, the goods will be slowly lifted because several stones are pressed on the base The self-made crane can save time and labor. The crane is used for hoisting equipment, emergency rescue, lifting, machinery and rescue.
The advantages are convenient and flexible, high efficiency, fast transition, improve work efficiency. Crane is used in hoisting equipment, emergency, lifting, machinery, rescue; widely used in port workshops, construction sites and other places of lifting and handling machinery.
Main features of the HWQY6T Self-made mobile Crane
1. The utility model has the advantages of wide application range, simple structure, stable transmission, labor-saving operation and easy realization of automatic control.
2. It is suitable for swamp, river beach, desert, paddy field, tropical rain forest, snow and ice surface and other complex road conditions.
3. Single cylinder power system, low fuel consumption, can also use double cylinder, four cylinder diesel engine.
4. It has good traction, good grip performance and strong transportation capacity.
5. Small turning radius, flexible, especially suitable for narrow site, reduce the cost of road construction.
6. Equipped with electric start, centralized handle, convenient operation
Benefits of the Self-made mobile Rough Terrain Crane:


High efficiency and Cost effective

Ease of maintenance

No complex electronics

Powerful to ensure uninterrupted operation

Adapt to harsh conditions

All the bodies adopt integral steel-framed structure, hard and firm, allowing high collision resistance and external force resistance.

Cab manufactured by the welding line composed by international advanced robots, safety and reliable top-level quality in China.

Automatic painting line consisting of robots ensuring the body appearance quality, corrosion prevention and weather resistance, increasing the effective more than 2 times compared to the conventional electrophoresis painting and allowing higher salvage value of vehicle.

Each safety performance index completely meeting the latest legal requirements of China, comprehensively enhancing the safety.

Advanced design concept, optimise the structure according to user's usage habits, easy maintenance.

---

All machines have passed the EU CE, France TUV, ISO quality certification.

Don not worry about shipping, well choose the nearest shipping place to ship at the shortest time.

We offer you the manufacturers price, which may be the most cost-effective.
Terms of payment
T/T 30% as deposit, and 70% before delivery.
Well show you the photos of the products and packages before you pay the balance.
Delivery time
Generally, it will take 7-10 working days after receiving your advance payment.
The specific delivery time depends on the items and the quantity of your order. EXW, FOB, CFR, CIF.
Certificates
All of our products coming with the certificates of CE, ISO 9001.
Test
We have 100% test before delivery. And we will attach our inspect report for every machine.
The specification of the Compact rough terrain crane 4x4 8000Kg
Model HWQY6T
-----------------------------------------------------------
Weight 6500Kg
-----------------------------------------------------------
Overall Dimensions 7.2m*1.98m*2.65m
-----------------------------------------------------------
Wheelbase 2.6/2.8(optional)
-----------------------------------------------------------
Max. loading capacity 6000Kg
-----------------------------------------------------------
Max. lifting height 25m、28m
-----------------------------------------------------------
Engine model 490
Gearbox model 6-speed
Power(kw hp) 74KW(100hp)
Emission Standards China Ⅲ
-----------------------------------------------------------
Braking System Air brake
-----------------------------------------------------------
Steering mechanism Hydraulic Power Steering
Boom section number 4m X 7
Main hoisting mechanism 6T
-----------------------------------------------------------
Outrigger 5 full hydraulic outriggers (single section)
Outrigger span(mm) 4600 mm
Protective device two way hydraulic control
-----------------------------------------------------------
Number of work lights 2
Hydraulic pump single pump
Oil and electricity dual use 11kw IP6 pole motor
-----------------------------------------------------------
Tire 750-16