Description Sinotruk Crane truck 4x4 6.3t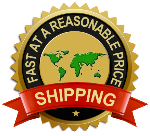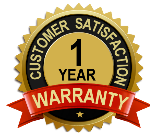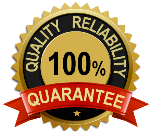 Are you still wasting time looking for Crane Truck
suppliers in United States?
Do you still worry about product quality assurance?
Are you late in deciding to buy because of insufficient budget?
If you have these worries, stay and see.
NEW Sinotruk Ace Truck 4x4 with 6.3t Crane
Chassis Sinotruk Ace
Emission Standards China Ⅵ
Crane Hengwang
Max.lifting weight (t) 6.3
Crane arm (m) 11
Main boom length (m) 3.5
Max lifting height (m) 14
Boom section number 4
Max elevation 80°
The truck crane is a kind of equipment that realizes the lifting, turning and lifting of goods through hydraulic lifting and telescopic system, usually assembled on the truck. It is generally composed of truck chassis, cargo compartment, force extract
Benefits of the Crane Truck:


High efficiency and Cost effective

Ease of maintenance

No complex electronics

Powerful to ensure uninterrupted operation

Adapt to harsh conditions

All the bodies adopt integral steel-framed structure, hard and firm, allowing high collision resistance and external force resistance.

Cab manufactured by the welding line composed by international advanced robots, safety and reliable top-level quality in China.

Automatic painting line consisting of robots ensuring the body appearance quality, corrosion prevention and weather resistance, increasing the effective more than 2 times compared to the conventional electrophoresis painting and allowing higher salvage value of vehicle.

Each safety performance index completely meeting the latest legal requirements of China, comprehensively enhancing the safety.

Advanced design concept, optimise the structure according to user's usage habits, easy maintenance.

---
Special features


Standard environmental protection national 5 engine, intercooled supercharged, automatically air-cut brake, high and low speed driving.

Hydraulic double-section outriggers, extra-large outrigger span, larger working range and safer. The
outrigger cylinder is ejected with small clearance.

Double hooks and double winches to improve work efficiency. The winch adopts high-strength multi-strand anti-rotation phosphor-plated steel wire rope, which has long life, high strength and more stable operation.

Increase the slewing support of the external gear turntable, making the slewing action more stable and safer.

U-shaped section of the arm body, anti-twist design, more uniform force, better telescopic guidance, more stable telescopic.

The boom is made of Shanghai Baosteel BS700 high-quality low-alloy manganese steel, which has good rigidity, high toughness, and lightweight design, which conforms to the basic principle of heavy and light loading on the chassis of truck cranes, and the stability of the whole vehicle is more significant.

The telescopic type of the boom is independent telescopic and synchronous telescopic, and the appearance is neat and beautiful.

The main components of the whole vehicle use well-known domestic brands to ensure that the design service life of the whole vehicle is more than ten years

The entire vehicle cylinder adopts domestic well-known brands and imported Parker seals.

All vehicle oil pipes are crimped by imported rubber oil pipes, with a crimping accuracy of 0.01mm, and the entire vehicles oil pipes have three extreme pressure tests to ensure reliable quality.

The slewing support is made of integral forging, tooth surface quenching, and raceway precision grinding, which makes the crane work more stable and has a longer service life.

Pre-sale Service
Hengwang group is dedicated to provide you with professional pre-sales technical services, detailed introduction of equipment related parameters, market equipment price forecast, professional technical information consultation.
Promote the operation of later equipment to achieve the best effect, and do a good job in energy conservation and environmental protection. Our aim is to ensure that the investment of our customers can bring the best benefits.
Technical Service
Provide the best possible products and "Zero-Distance" service
Hengwang is making efforts to establish itself in more world markets,and to set up overseas organizations to better understand local needs and provide more thorough and timely service.
After sales Service
With professional service teams and exceptional skills, Hengwang focuses on clients and provides whole-life cycle and whole-process service including delivery training, on-site service, vehicle maintenance, spare-part supply and secondhand disposal, etc.
In time
Quick response to technical inquires,solve the inquires in one day; strong parts sales network,high parts availability, quick parts recovery process; arrive at the field in one day, solve the failure at a time.
Care
kindly reminder, warm return visit,zero distance communication; parts quality assurance; follow up the whole process of service,pay regular visit, provide free spot check service.
Terms of payment
T/T 30% as deposit, and 70% before delivery.
Well show you the photos of the products and packages before you pay the balance.
Delivery time
Generally, it will take 7-10 working days after receiving your advance payment.
The specific delivery time depends on the items and the quantity of your order. EXW, FOB, CFR, CIF.
Certificates
All of our products coming with the certificates of CE, ISO 9001.
Test
We have 100% test before delivery. And we will attach our inspect report for every machine.
The specification of the Sinotruk Crane truck 4x4 6.3t
Chassis Sinotruk Ace
Emission Standards China Ⅵ
-----------------------------------------------------------
Max.lifting weight (t) 6.3
-----------------------------------------------------------
Crane arm (m) 11
Main boom length (m) 3.5
Max lifting height (m) 14
Boom section number 4
Max elevation 80°
-----------------------------------------------------------
Rotation angle 0-360
Rotating speed 0-3
Hydraulic outrigger Automatic
Jib Double
Span(mm) 4800/5500/5700
-----------------------------------------------------------
Engine model 4DX23-130E5 130PS
Engine power(kw) 97.5
Tire model 8.25R20
Wheel base(mm) 3900
-----------------------------------------------------------
Overall dimensions(mm) 7350*2450*3500
Cargo tank interior dimensions(mm) 4500*2300*600
Total mass(kg) 11480
-----------------------------------------------------------
Total weight(kg) 3885
Machine weight(kg) 7400
Max.speed(km/h) 100
-----------------------------------------------------------
Telescopic method Cylinder + rod rope
Steering mode Hydraulic Power Steering
---
Warranty terms


Our main machine enjoys a 1 year warranty, during this time all accessories broken can be changed for a new one.
If the quality problem arise during the warranty period, and verified that the problem is caused by our genset-body instead of external or natural reasons (Refer to all kinds of natural disaster, shipping, loading, unloading, wrong-operation, etc), we will supply the relevant spare parts free of charge for maintenance after the warranty.

Also can be extended warranty services according to customer requirements when both sides negotiated.
The advantages of the Sinotruk Crane truck 4x4 6.3t
The combination of our R&D and innovation centres together with a very high manufacturing capacity due to the most modern machines and equipment, efficient production lines and low manufacturing costs allows us to provide our customers with Crane Truck at a lower price than the most popular brands, but with the same quality and reliability.
We are working in conglomeration with the world's biggest brands.
All products are internationally tested and have international quality certificates.
That's why our customers get the most innovative and reliable machinery at the lowest possible price.
Special prices for:
EU, USA, African countries: Angola, Sudan, Libya, Chad, Niger, Mali, South Africa, Ethiopia, Mauritania, Egypt, Tanzania, Nigeria, Namibia, Mozambique, Zambia, South Sudan, Somalia, Madagascar, Botswana, Kenya, Cameroon, Morocco, Zimbabwe, Republic of the Congo, Guinea, Ghana, Uganda, Gambia, Djibouti, Rwanda, Burundi, Tunisia, Sierra Leone, Benin, Liberia, Senegal, Gambia, Cameroon, Morocco and for China, India, Malaysia, Pakistan, Tailand, Australia, New Zealand, Kuwait, Jordan, UAE, Kazakhstan, Kyrgyzstan, Mongolia, Uzbekistan, Ecuador, Panama, Guyana, Cuba, Venezuela, Argentina, Brazil, Chile, Algeria, Bolivia. Lowest prices and great discounts from multiple units.
ID:1266
Manufactured by: Shandong Hengwang Group
International Certifications: EU, China, USA
Category: Crane Truck
Mileage Hrs/Kms: 0
Year of Manufacture: 2022
The price: P.O.A.
QTY Available:
30

We can produce any quantity of machines for you in the shortest possible time at the lowest price on the market.

Here are the key specifications for this product model.

Want more details and to get best price? Please Contact us
via form below
or add to cart to continue shopping..

Copy page link